Microsoft's entry-level smartphone Lumia 435 available for $70 in the US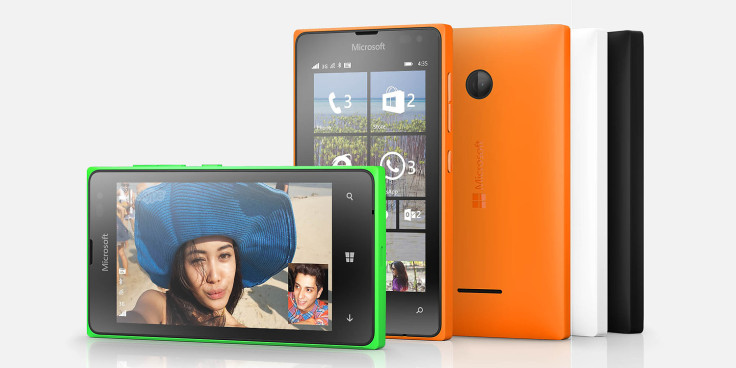 After its launch in the UK, Microsoft's latest budget smartphone, the Lumia 435, is now available to buy in the US.
The USP of the device is its pricing. The Lumia 435 costs $70 (£46) in the US and this would attract first-time smartphone buyers, who are looking to own a premium-brand handset at a standard price.
Where to purchase Lumia 435 in the US?
Prospective buyers of Microsoft Lumia 435 can check the official Microsoft Store, which has listed the handset for sale. The smartphone is driven by T-Mobile and costs $70 without a contract.
Microsoft is also claiming to ship the smartphone free of cost all over the US, and according to the Redmond-based company, customers can expect deliveries within four working days.
The device has also been listed on T-Mobile's official online portal.
Lumia 435 available in other countries
Apart from the US, the Lumia 435 can be purchased in other countries including the UK, Germany, France and India.
Lumia 435 can be pre-ordered in France, via Amazon which has priced the device at €79.90 (£58, $87).

In India, Lumia 435 is available for purchase on Flipkart where the entry-level handset has got a INR 4,990 (£52) price tag.
Competition
The Lumia 435 competes with a host of similar-range handsets such as the Moto E (both the first and second-gen phones) and multiple Android One "budget" smartphones.
© Copyright IBTimes 2023. All rights reserved.