The European Union has rebranded its naval operation in the Mediterranean, replacing its previous mission Operation Triton with Operation Sophia.
The change in name represents both a cosmetic change to the EU's naval operation against people smugglers but also marks its transition from a reconnaissance and rescue mission to one that will "search, seize and divert vessels suspected of being used for human smuggling or trafficking on the high seas".
Operation Triton, orchestrated from Rome and working predominantly against criminal gangs in Libya, was named to complement its sister mission Operation Poseidon, working in Greece and the Aegean. Triton was the Roman god of the sea and Poseidon the Greek.
Operation Sophia has been named more sentimentally than its predecessors. Operation Sophia was named after a baby born on a German frigate to a rescued Somali woman in August. Sophia now represents the second phase of the Rome-operated mission launched on 22 June 2015.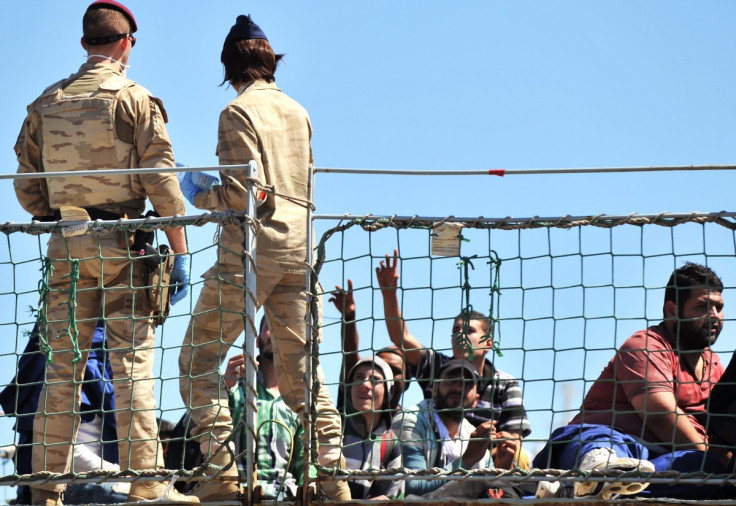 Since then the EU naval force (codenamed EUNAVOR MED) has rescued 3000 migrants and helped in the apprehension of 16 suspected smugglers and traffickers.
Sophia's escalation was called for by its operational commander, Admiral Enrico Credendino, as agreed by the EU Ambassadors within the Political and Security Committee when they met to discuss the action on September 28.
The operation comprises six naval vessels and seven helicopters and planes. Three more ships are expected to bolster the force in the coming weeks, the EU has said.
Germany, Britain, France, Italy and Spain have contributed warships for the mission, which was previously operated solely by the Italian coastguard, navy and Airforce and was called Operation Mare Nostrum. It ran from October 2013 to October 2014.
Since the beginning of 2015, more than 130,000 refugees and migrants have arrived on mainland Europe from across the Mediterranean, predominantly from Libya but also from Morocco, Egypt and Tunisia. More than 2,700 have died on the crossing.