Two Iranian migrants have been arrested after walking the 31 mile distance to the UK. They were able to enter the Eurotunnel after 200 migrants stormed the tunnel's perimeter fences. In a statement to IBTimes UK, Kent Police said Payam Moradi Mirahessari, 25, and Farein Vahdani, 20 − both of no fixed address – had been arrested in Folkestone. The pair were remanded in custody after they appeared before Medway Magistrates' Court on 5 October.
Moradi and Mirahessari were part of a "violent mob" of 200 that stormed the tunnel's perimeter fences on Friday night and Saturday morning (3-4 October). Eurotunnel spokesman John Keefe said the overwhelming assault left two French police officers and one security guard hospitalised. Twenty three migrants in Calais were arrested in connection with the incidents but subsequently released.
"What we think we are seeing is some very coordinated activity," Keefe said. "This is clearly a managed attack. The degree of sophistication, the thought and planning and then the coordination of the movement by different parts of the group is very, very carefully orchestrated from start to finsh," he added.
The incursions are the first time in months that migrants living in Calais have made incursions on to the Eurotunnel site in any large numbers. At the height of the crisis over the summer 2,000 break-ins were reported in one night.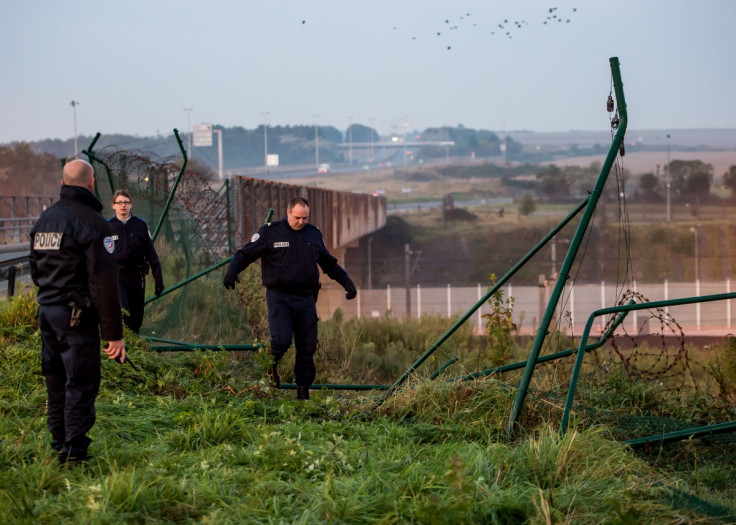 Keefe said he believed the violent tactics were the result of increased security around the Eurotunnel terminal and deteriorating conditions in the camps.
"The fact is that it is harder for them to get though because of the measures we have taken. It is creating an extra degree of tension. The conditions are not improving, the weather is getting worse and the nights are moving in," he said.
In August, a Sudanese migrant travelled the length of the Channel Tunnel to reach the UK. Passing through the Eurotunnel to reach Britain is far more dangerous than previous tactics employed by migrants who stowed away aboard ferries and freight vehicles before security was increased.
In September, one teenager, thought to be between 15 to 17 years old, was killed trying to reach the UK. His death was the first after a relative lull in casualties of individuals, mostly from Eritrea, Sudan, Afghanistan and Syria, risking their lives to start over in the UK. He was the 12<sup>th migrant to die in Calais since June. More people died trying to reach the UK in June and July than during the last six months of 2014.