Migrant crisis: From Bodrum in Turkey to Kos in Greece under cover of darkness [Photo report]
Bodrum in Turkey is a popular tourist destination, and now it has become a magnet for travellers of a different kind: migrants fleeing conflicts in the Middle East and Africa and seeking a better life in Europe. At its closest point, the Greek island of Kos is only 4km (2.5 miles) from Turkey.
Every evening, while tourists eat and drink at Bodrum's upmarket waterfront restaurants, migrants gather across the street and wait to be taken to a remote beach to embark on their journey across the Aegean. Groups of eight people or more are packed into tiny inflatable plastic boats meant for a maximum of four, powered by tiny electric outboard motors and plastic paddles.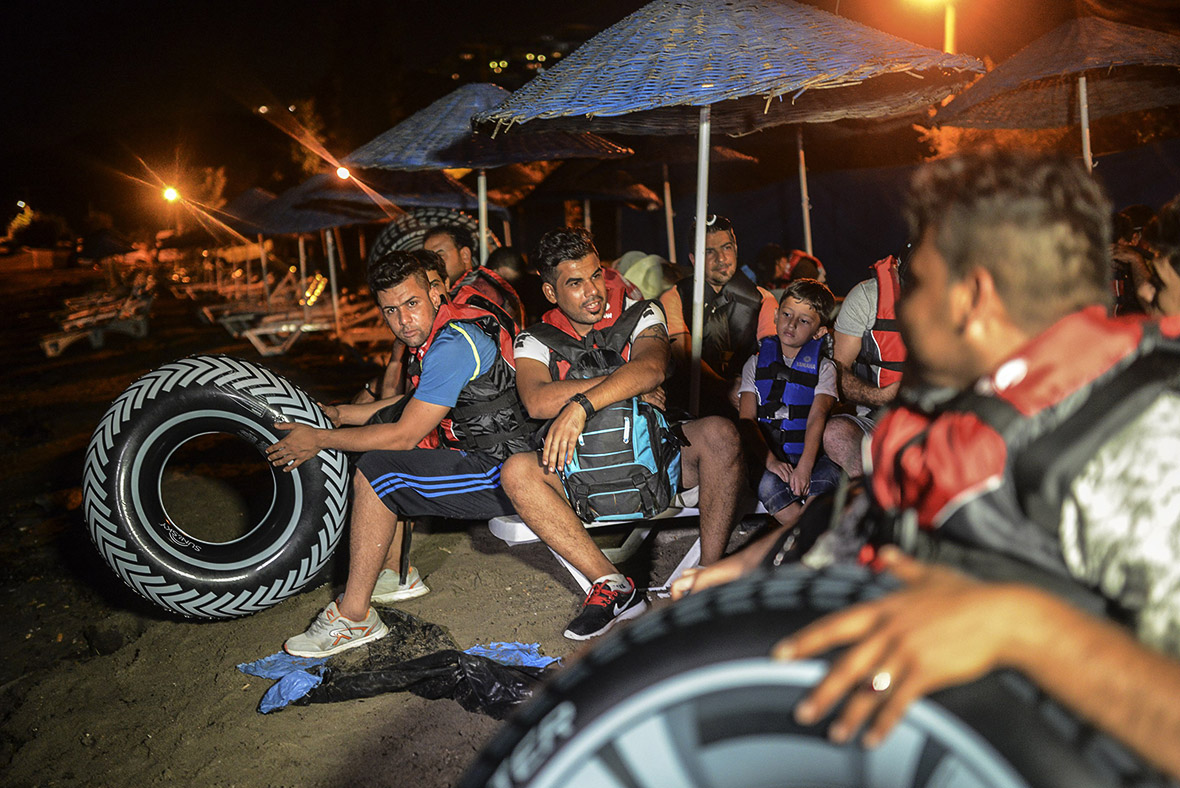 The departures are supervised by people smugglers, who typically provide a type of boat that can be ordered online for around €100 (£71, $110). The small electric motors cost more, but with smugglers charging about £750 per passenger — according to some migrants — it is a lucrative trade.
A Turkish government official said that the human smugglers have turned to the Aegean in the past year, after patrols increased on migrant routes across the Mediterranean. The Aegean is easier and safer than longer crossings organised from North African nations like Libya to Italy. About 7,000 migrants, mainly Syrians, reached Kos in July 2015, twice as many as in June.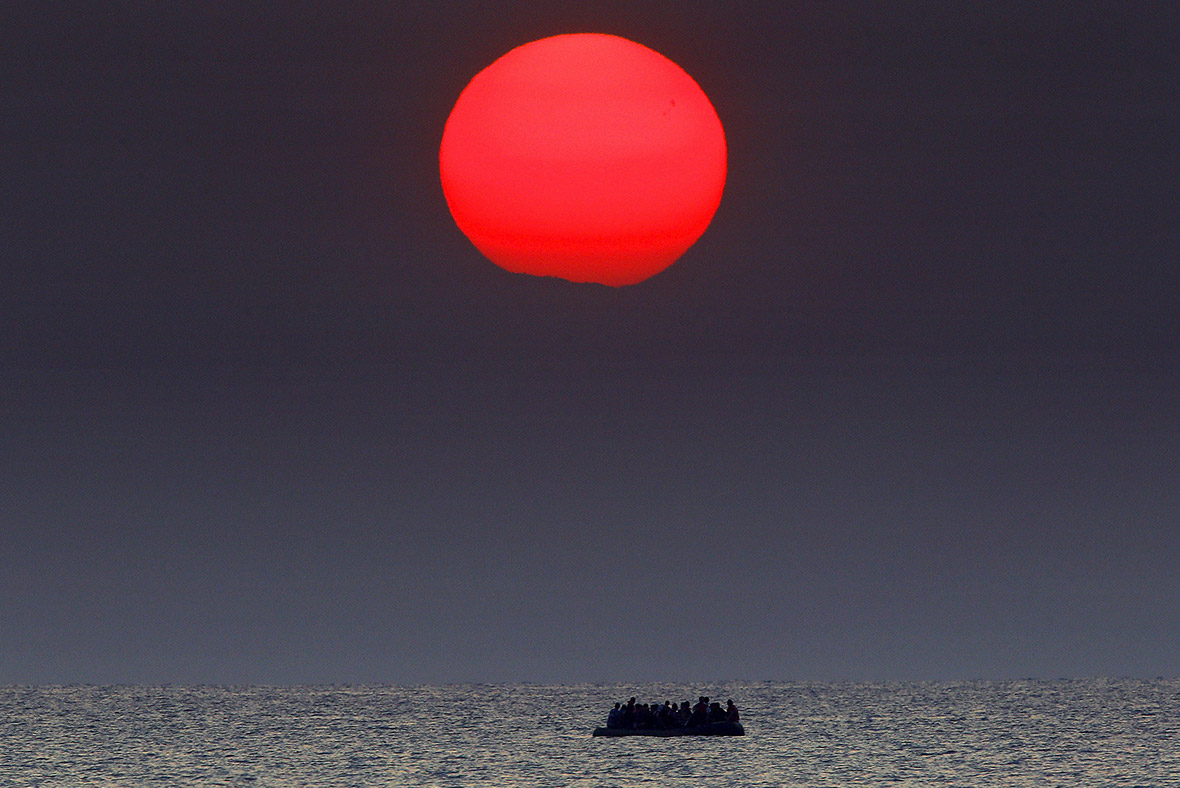 A ship named Eleftherios Venizelos, with a capacity of at least 2,500 people, has arrived to house the refugees, aiming to ease sometimes chaotic conditions onshore. The huge passenger ship is ordinarily a car ferry which operates routes between the Greek islands and across the Adriatic to Italy.
The ship, chartered by the Greek government, is to provide accommodation for around 2,500 Syrians in its cabins and an area for processing paperwork.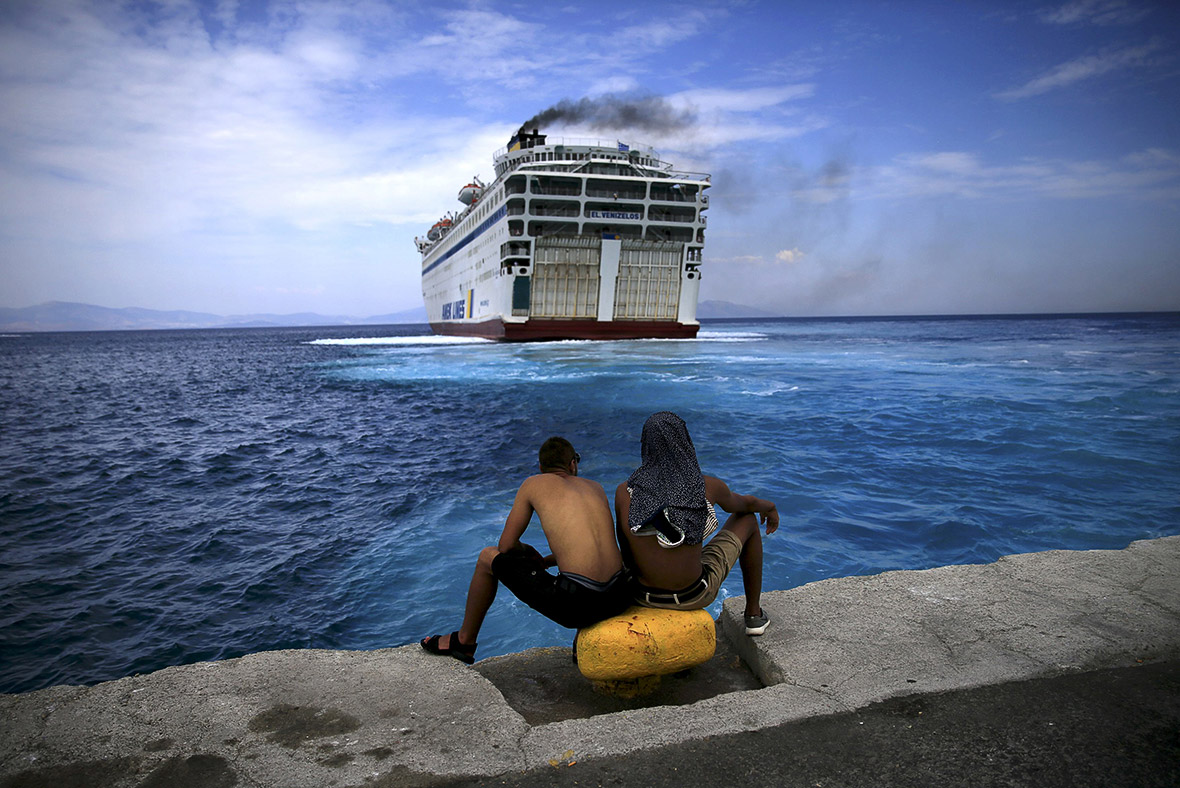 Migrants desperate to get off the island fought each other after the passenger ship arrived. About 50 migrants from Afghanistan, Pakistan and Iran threw stones and exchanged blows as tempers boiled over. The migrants have little chance of getting aboard the ship, as priority is being given to Syrians. Authorities said people fleeing Syria's civil war would be treated as refugees but those of other nationalities, including Africans, Iraqis, Pakistanis and many others, are considered migrants.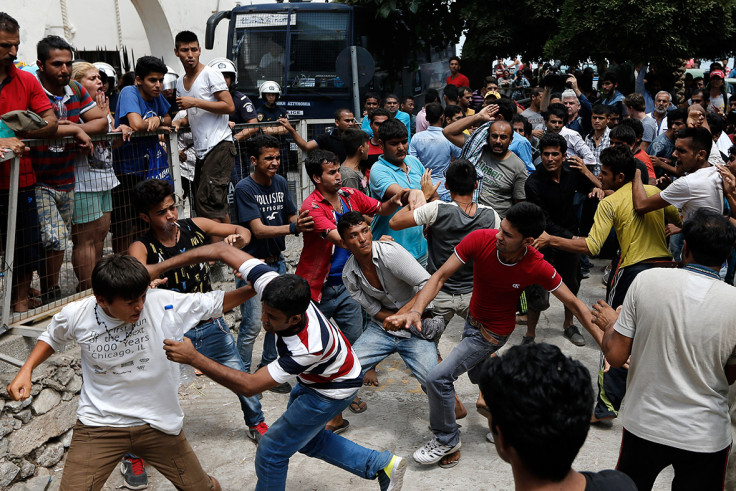 Officials estimate there are 7,000 migrants in Kos out of a population of around 30,000, excluding tourists. The influx has overwhelmed authorities, but police registration officers working around the clock have greatly reduced the numbers of refugees stuck in miserable conditions on the island.
Refugees were first left to sleep rough in parks, archaeological sites and pavements. Then, after complaints from locals, they were pushed into an old stadium that lacks basic facilities. A handful of police struggled to register the huge numbers, using fire extinguishers to control the crowds.
Police flew in reinforcements to accelerate the process, and hundreds of migrants are now leaving Kos by sea for the Greek capital. Syrians who receive their papers can board passenger ferries heading to Athens.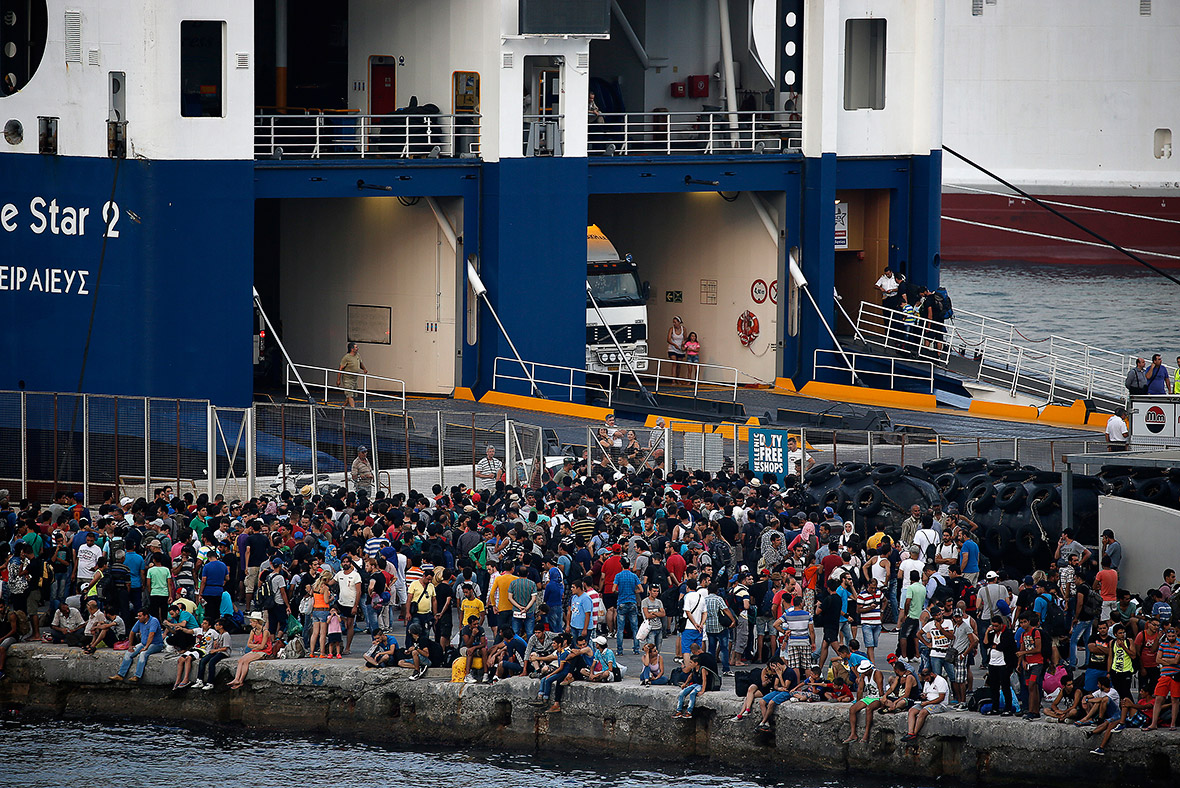 Most of the refugees won't stay in Greece for long. Their destinations are wealthier countries in western Europe, and all they want from Greece is their temporary travel papers that allow them to continue their trek through the Balkans and central Europe.
The European Union is struggling to cope with a migrant crisis that has seen more than 100,000 people arrive in Italy and an estimated 140,000 in Greece so far this year. The effects have been felt from the shores of the Mediterranean to the northern French port of Calais, which is linked by the Channel Tunnel to England.
© Copyright IBTimes 2023. All rights reserved.