Migrant crisis: Domino effect concerns as Hungary shuts Croatian border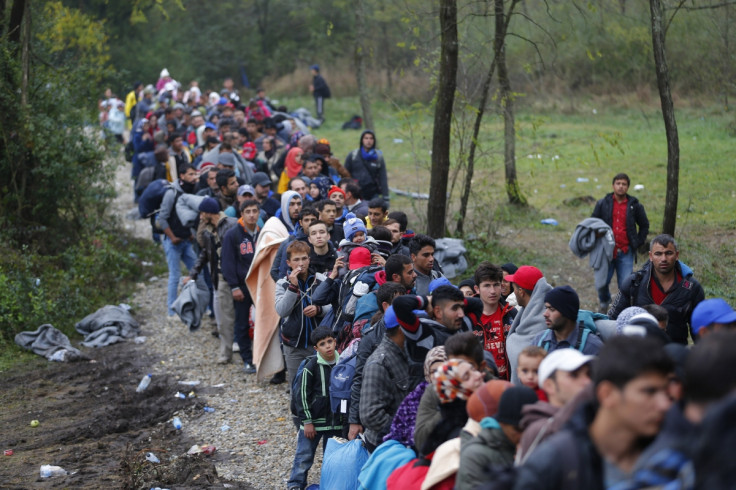 Hungary has decided to seal off his border with Croatia to stop the influx of desperate migrants trying to reach central and northern Europe, in a move that caused a simmering disquiet throughout the Balkans, with some governments warning of a possible domino effect. The nationalist government of Prime Minister Viktor Orban announced its more than 300 kilometre long south-western frontier with Croatia will be shut down from midnight local time on 16 October.
The measure, which comes on the back of the building of a razor fence along the same border, was announced by Foreign Minister Peter Szijjarto, who stressed a few official crossings "will remain open under stricter controls". Szijjarto said foreign ministers of the neighbouring countries were informed and so was the Croatian ambassador, who "expressed his disappointment".
Croatian Prime Minister Zoran Milanovic appeared to disregard its hawkish neighbour saying that no matter what was decided in Budapest, his government would find its own answers to the crisis. "Croatia has a solution, Hungary can do whatever it wants," he said while in in Brussels. "We have a plan for Croatia to remain safe and without any problems for our citizens."
The PM also played down the possibility that Croatia would build its own fence, after President Kolinda Grabar-Kitarovic, a political rival, said she did not see any other option to protect the country's borders. "Croatia can always also build a fence, but we don't want that, it's the last option," she told AP.
Further north, Slovenia's Prime Minister Miro Cerar expressed concern at the Hungarian move, warning of a "domino effect" if more EU countries started tightening border controls. "If borders north of us would start getting closed or much tighter controls were applied, Slovenia will act reciprocally in the same way," Cerar told STA news agency. "We cannot let an unchecked number of refugees or migrants flood Slovenia."
Meanwhile, in a sign of divisions among the EU, Poland announced it was to help Budapest patrol its crossings with Serbia, after Szijjarto complained the 28-nation bloc had failed to decide on the creation of a common border force. Polish Prime Minister Ewa Kopacz said some 70 border guards with a number of vehicles and night vision equipment are to be deployed to Hungary.
A record 710,000 migrants have reached European shores by boat since the beginning of the year, according to the EU border agency, Frontex. Most have arrived in Greece from Turkey and from there have walked up the Balkans.
Earlier this summer, Hungary was overwhelmed as more than 383,000 migrants crossed into the country. To stem the flow, in September the government closed its border with Serbia. As a consequence, more than 180,000 people arrived in Croatia as a detour to enter Hungary from another side or move on to Slovenia and Austria.
© Copyright IBTimes 2023. All rights reserved.