The EU parliament has approved emergency funding of €401.3m (£296.4m, $459m) to aid Turkey, Lebanon, Jordan and 'frontline' EU nations dealing with the influx of Syrian refugees as the continent faces its worst migrant crisis since the Second World War.
The funds, proposed by the EU Commission, passed through the parliament by 577 votes to 66, with 14 abstentions. It comes on the back of a series of measures proposed at the last meeting of EU leaders in September and is an integral part of discussions at a leaders' summit in Brussels today (15 October).
The €401.3m is just a fraction of the €2.2bn pledged by the European Council to combat the crisis, which is yet to materialise. This will be one area of focus at the summit. Speaking at a press conference, European Commission President Jean-Claude Junker said: "The member states have got to do what they promised to do."
European Parliament President Martin Shulz commented that the parliament had dispensed with its duties in a "short period of time" adding failure by member states to provide the rest of the funding would damage the image of the EU.
European leaders are looking to strike a deal with Turkey in particular, which will include EU support for handling migrants, helping with the coast guard effort to rescue floundering vessels and combat people-smuggling operations.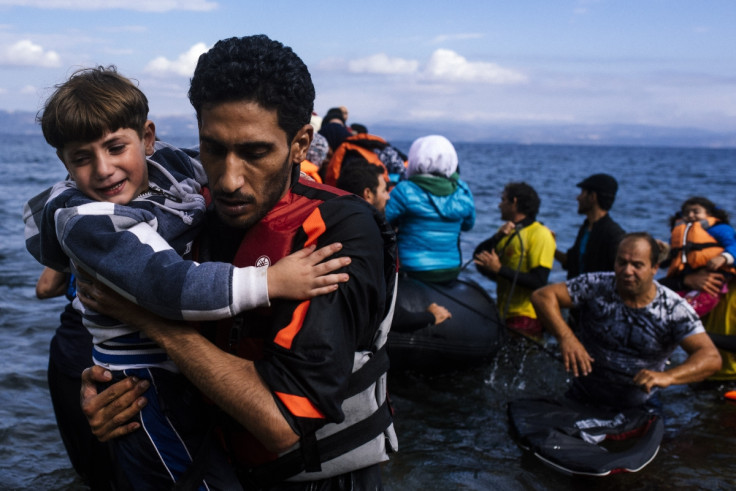 Under the proposed plans, refugees and migrants picked up on their way to Greece and its islands of Kos, Lesbos, Samos and Chios would be returned to Turkey. They would then be housed in camps for up to two million people, which would be built and co-financed by the EU, to relieve the huge pressure on nations in the south east of the 28-member block.
To deal with the extra Syrian refugees Turkey could open six refugee camps for two million more individuals. Turkey already houses two million refugees from the Syrian conflict within its borders. However, leaders will have to allow Turkey's president, Recep Tayyip Erdogan, to save face over the deal as political pressure mounts in the country ahead of parliamentary elections in November.
Turkey is seeking the creation of a safe zone in northern Syria for the resettlement of refugees. However, with the shifting uncertainties in the Levant and the intervention of Russia into Syria, the plans look even more unlikely.
"Parliament understands the urgency of the refugee situation and has been ready to act fast to reinforce resources to deal with the unprecedented numbers of refugees and migrants. However, with the refugee crisis likely to remain an issue in the coming years, we want to ensure adequate resources for it in the longer term, during the revision of the EU multi-annual financial framework in 2016", said Eider Gardiazábal Rubial, a Spanish MEP from the Progressive Alliance of Socialists and Democrats following the vote.