Britain is set to use some of its £9bn ($13bn) foreign aid budget in order to home thousands of Syrian refugees in the UK, Chancellor George Osborne has announced. It is reported that David Cameron is preparing to brief MPs on plans to accept between 10,000-15,000 refugees from the war-torn country, ahead of planned vote for airstrikes against Islamic State (Isis) in the Commons.
Osborne said the government putting into place a "fundamental rethink" of the foreign aid budget, so it is used in a way which affects Britain, not just "the rest of the world". Osborne said the recent image of the drowned three-year-old Syrian boy Aylan Kurdi on a beach in Turkey had "brought home to the British public, and indeed politicians, the sheer horror of what's going on," he said.
During an interview on BBC's Andrew Marr Show, Osborne added: "Britain is going to approach this crisis with a head as well as a heart. In the short term we are going to take more refugees, but not in a way that encourages them on to these dangerous boats. In the longer term we need a fundamental rethink of our aid policy. So yes, we support reducing poverty but we also direct our additional aid spending to these failed states, to this refugee crisis, to the big threats facing Britain.
"The foreign aid budget can provide the support in the first year for these refugees, could help the local councils with things like housing costs. We will deploy the foreign aid budget to help with the costs of these refugees."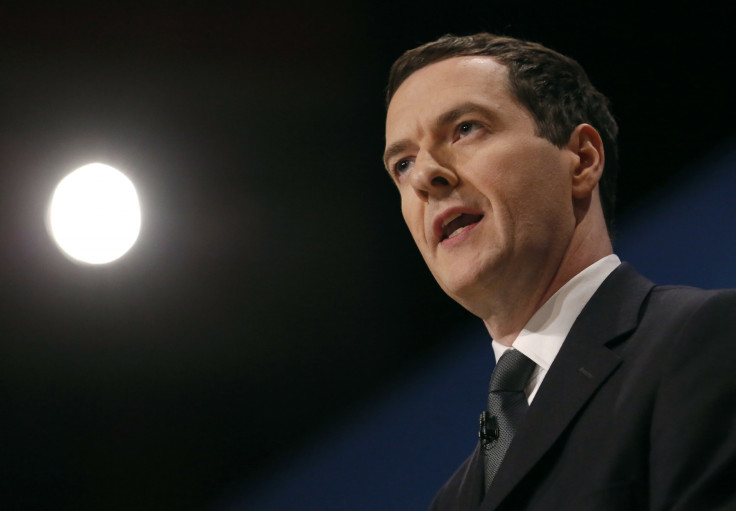 The pledge to take in as many as 15,000 refugees is a vast increase from previous commitments – currently, the UK has granted asylum to 187 Syrian refugees, according to Amnesty International. According to the Sunday Times, home secretary Theresa May is said to be concerned at the figure and warned it could increase the "pull factors" bringing people to the EU.
Britain has previously been criticised for not "pulling its weight" with regards to the current refugee crisis. Germany estimates it will receive as many as 800,000 asylum applications this year (35,000 from Syria), while debt-stricken Greece has seen more than 124,000 refugees arrive in its territories since January.
Osborne said the UK government will focus on housing Syrian orphans as aport of the initiative. He said: "There is a particular challenge with orphaned children. Everyone understands the human tragedy involved there. I think we have to look at what we can do for those children in need. There has been an outpouring of grief, as you might expect in Britain, towards those children.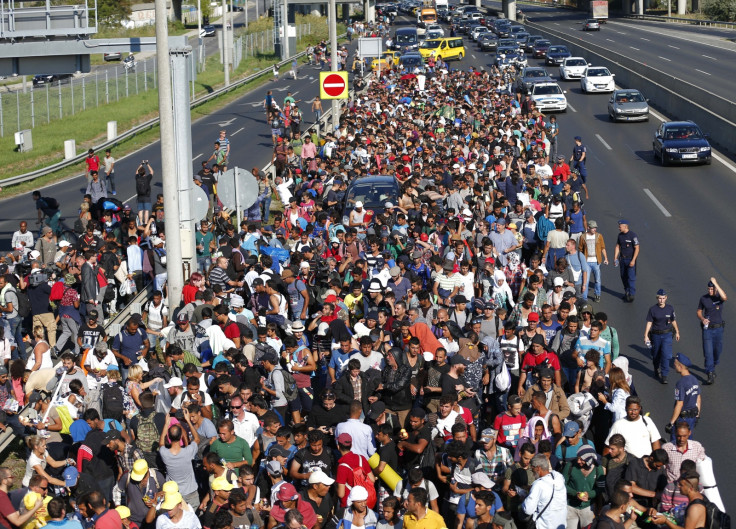 "We have got to have, as a country and we owe it to these people, a comprehensive plan that doesn't just say OK we are going to deal with the problem in the railway station at Budapest. You have got to go to the cause of the problem. You have got to try and deter people making this desperately dangerous journey obviously for a better life for themselves and their families but putting their lives at risk in the process."
Osborne went on to say that there would not be a vote in the Commons to permit military action against IS, if it is likely the vote will be lost. Cameron is said to be lobbying Labour and Conservative MPs to accept further military action is needed in the fight against the terror group.