WARNING: Graphic content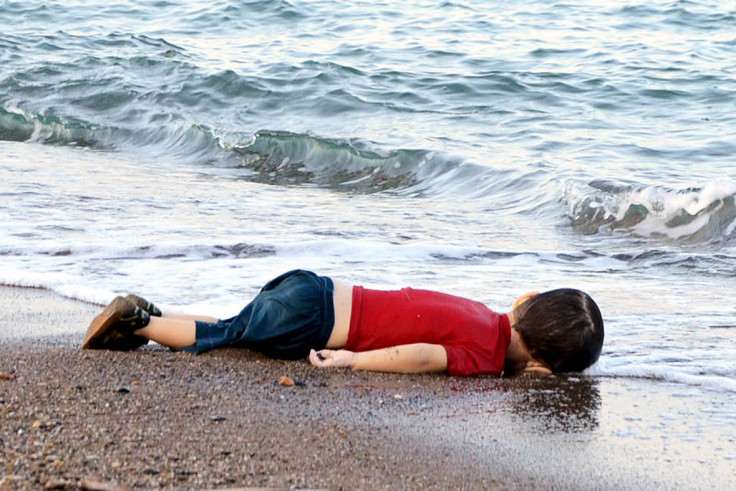 The stark reality of the migrant crisis, captured in a single harrowing image of a toddler lying dead, washed up on a beach, has prompted a global outpouring of grief. The photographer, who took the heart-breaking picture of three-year-old Aylan Kurdi's lifeless body, on the shore of the Aegean coast, has said she was "petrified" as she took the shot.
Photo-journalist Nilüfer Demir, who was in Bodrum covering the migrant crisis for Turkey's Doğan News Agency (DHA), said in the moment she took the photo, she put her emotions aside to carry out her duty as a journalist.
She took the photo on September 2 at around 6:00 a.m., on Bodrum's Akyarlar coast of Turkey's Muğla province, where bodies of migrants washed ashore after two inflatable boats sank. Describing the scene she said: "On Sept. 2, I was on duty and also photographed ... a group of Pakistani migrants in an attempt to cross into Greece. While witnessing the tragedy, suddenly we noticed the lying, lifeless bodies. We recognized the bodies belonged to toddlers. We were shocked; we felt sorrow for them. The best thing to do was to make this tragedy heard.
"At that moment, when I saw the three-year-old Aylan Kurdi, I was petrified," she said. "[He] ... was lying lifeless face down in the surf, in his red t-shirt and dark blue shorts folded to his waist. The only thing I could do was to make his outcry heard."
She explained how she then saw another toddler lying on the ground, without a lifejacket. He was Aylan Kurdi's brother, Galip. "Galip was lying 100 metres away from his brother. I approached him this time. I noticed they didn't have any lifejackets on them, any arm floats, anything to help them to float in the water. This image shows how dramatic the incident was" added the photographer.
Reflecting on her emotional reaction to the sight of migrant deaths, she sad it was one of "pain and sorrow." Demir has been documenting the illegal crossing of migrants in the region for the last 15 years. She added that she hoped the heart-rending images she captured might contribute to much-needed change over the migrant issue.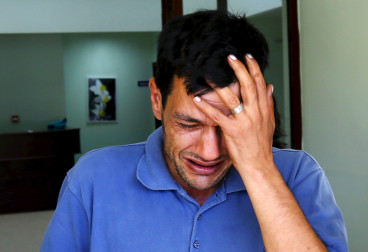 "I have photographed and witnessed many migrant incidents since 2003 in this region... Their deaths, their drama. I hope from today, this will change. Hundreds, even thousands of migrants have flocked to Bodrum, because the Island of Kos is only 4 miles [away]. Migrants attempt to cross into Greece and then other European countries by boats, usually inflatable."
Galip Kurdi, aged five, and his three-year-old brother Aylan died along with their mother, Rehan, and 10 other refugees, who drowned when their boat capsized as they were trying to reach the Greek island of Kos. The family was fleeing Kobane in Syria, which is under attack from lslamic State (Isis).
The distressing image of Aylan Kurdi has been circulating on the internet and has been broadcast by news media around the world, prompting reactions of shock, sympathy and outrage at the desperate plight of the migrants.
While the photo has brought the European migrant crisis to the top of the world's agenda, the untold personal tragedy for Aylan's father Abdullah Kurdi, who lost both his children and his wife, is immeasurable. Expressing his loss he said: "Our children were the most beautiful in the world. They woke me everyday to play with me. What is more beautiful than this. There is nothing left."
Responding to the public outcry, in a dramatic about-turn on Britain's stand on the migrant issue, British Prime Minster David Cameron pledged to "do more." "As a father I feel deeply moved by the sight of that young boy on a beach in Turkey. Britain is a moral nation and we will fulfil our moral responsibility," he said.
Two petitions have been launched calling on the British government to fulfil their international humanitarian obligations and accept more refugees. The You Gov petition is now well over 200,000 and the Independent's petition has garnered over 100,000 signatures.
There is also a solidarity march planned in London for 12 September, with 40,000 people expected to attend.