Migrant crisis: Girl, 5, among dead as boat from Turkey sinks en route to Greece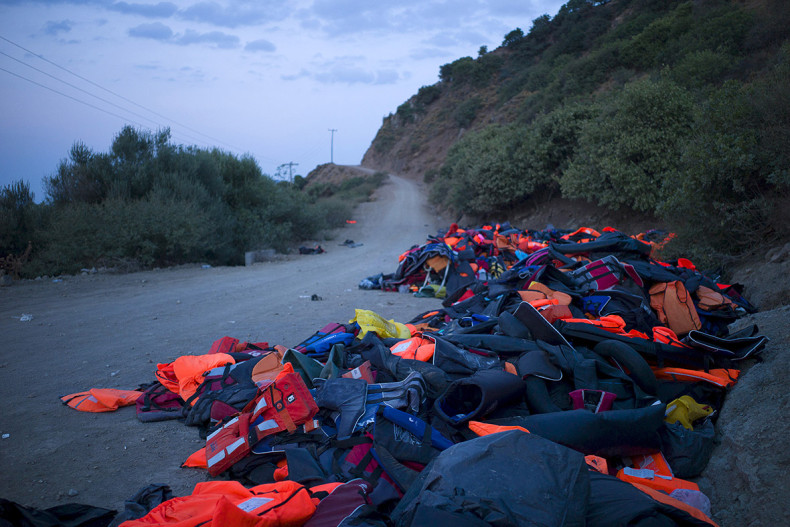 A five-year-old Syrian girl is believed to have died along with several other refugees whose boat sank as they attempted to cross from Turkey to Greece on Saturday (19 September). The Greek coastguard said it had rescued another 11 people and is looking for other survivors of the sinking, which occurred north of the island of Lesbos.
A day earlier, on Friday, 18 September, the body of a four-year-old Syrian girl washed up on a beach in Turkey's western Izmir province.
At the start of the month, photographs of three-year-old Syrian refugee Alyn Kurdi – who drowned with his mother and five-year-old brother in the Aegean Sea – shocked the world and triggered more countries to open their doors to refugees fleeing war-torn countries.
Lesbos and other Aegean islands have become the frontline in what the Red Cross described as a "humanitarian disaster", with thousands of people crossing from Turkey each day. The island, normally home to 100,000 people, is coping with an influx of thousands of refugees and migrants in search of a safer future in Europe. At the start of September, violence erupted as the authorities struggled to cope with the numbers of people who have been stranded on the island since crossing the Aegean sea from Turkey.
Hungary's refugee lockout
Also on 19 September, migrants stranded in Croatia were making renewed efforts to travel north despite attempts by Slovenia and Hungary to hold them back. Hungary has passed a strict emergency law empowering authorities to deal with arriving asylum seekers, making the controversial decision to start building a 25-mile (41-km) razor-wire fence along the Croatian border.
It also accused Croatia of flouting international law after asylum seekers were sent over the border without first being registered. According to EU laws, migrants seeking refugee status in a member nation need to register with the first country they enter.
An estimated 3,000 people have drowned while trying to cross the Mediterranean this year. By the end of July 438,000 people had applied for asylum in the EU, compared to 571,000 for the whole of 2014, according to data from the UN refugee agency UNCHR.