Migrant crisis: Greek coast guard recovers refugees' bodies after Lesbos boat collision [graphic images]
The Greek coast guard has recovered seven bodies — including those of three children and a baby — after a wooden boat carrying refugees collided with a patrol boat and sank during a rescue operation near the island of Lesbos. The coast guard said 31 people were rescued, and survivors reported eight had been missing. The coast guard is still searching for the one remaining missing person.
The incident occurred half a nautical mile north of Lesbos, the island that has been the entry point of a large number of refugees making the journey from the nearby Turkish coast.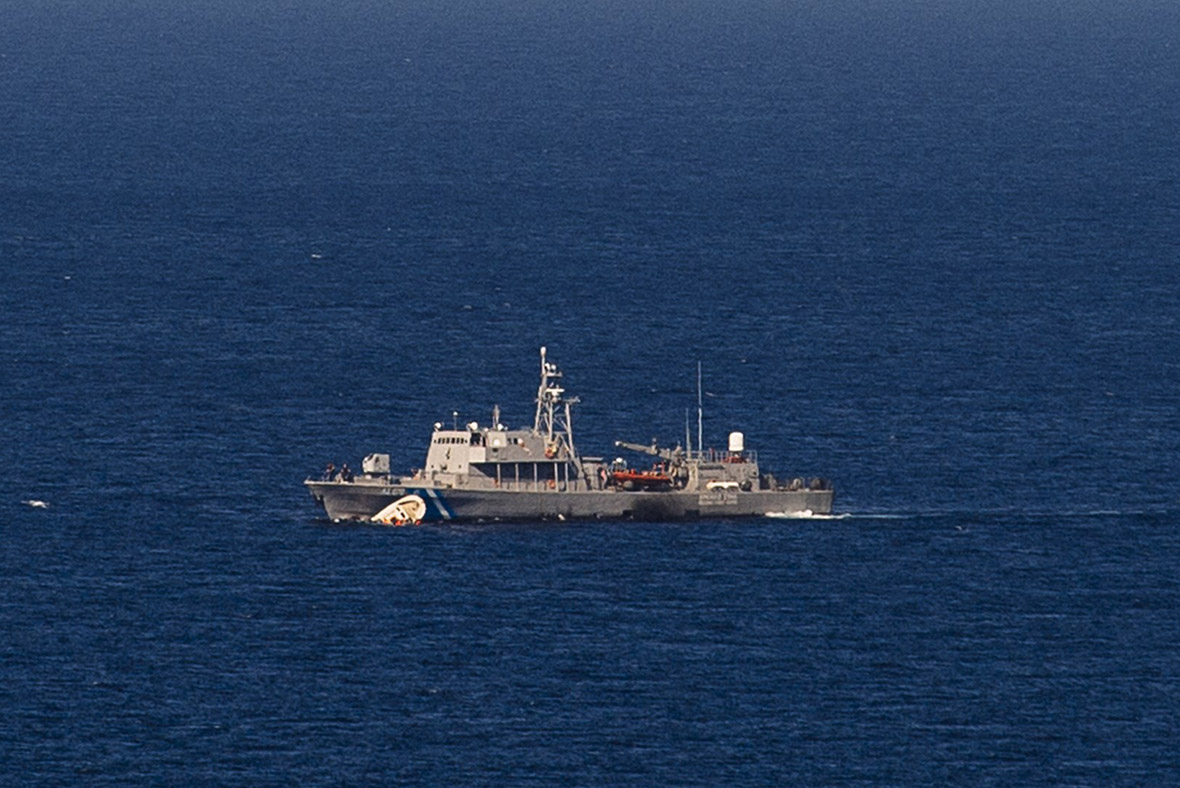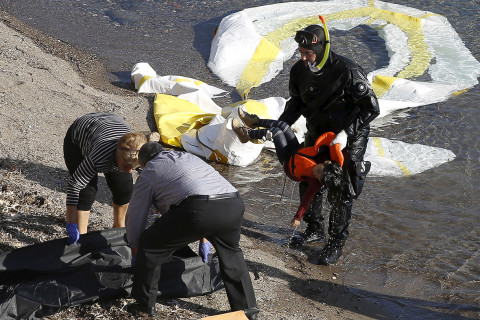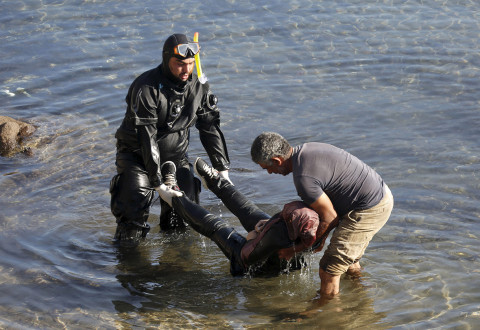 Every day, thousands of refugees – mostly from Syria, Afghanistan and Iraq – attempt to cross the Aegean Sea from nearby Turkey, a short but perilous trip by boat, often in rough seas due to poor weather. Almost 400,000 people have arrived in Greece so far this year, according to the UN refugee agency UNHCR, overwhelming the crisis-stricken government's ability to cope.