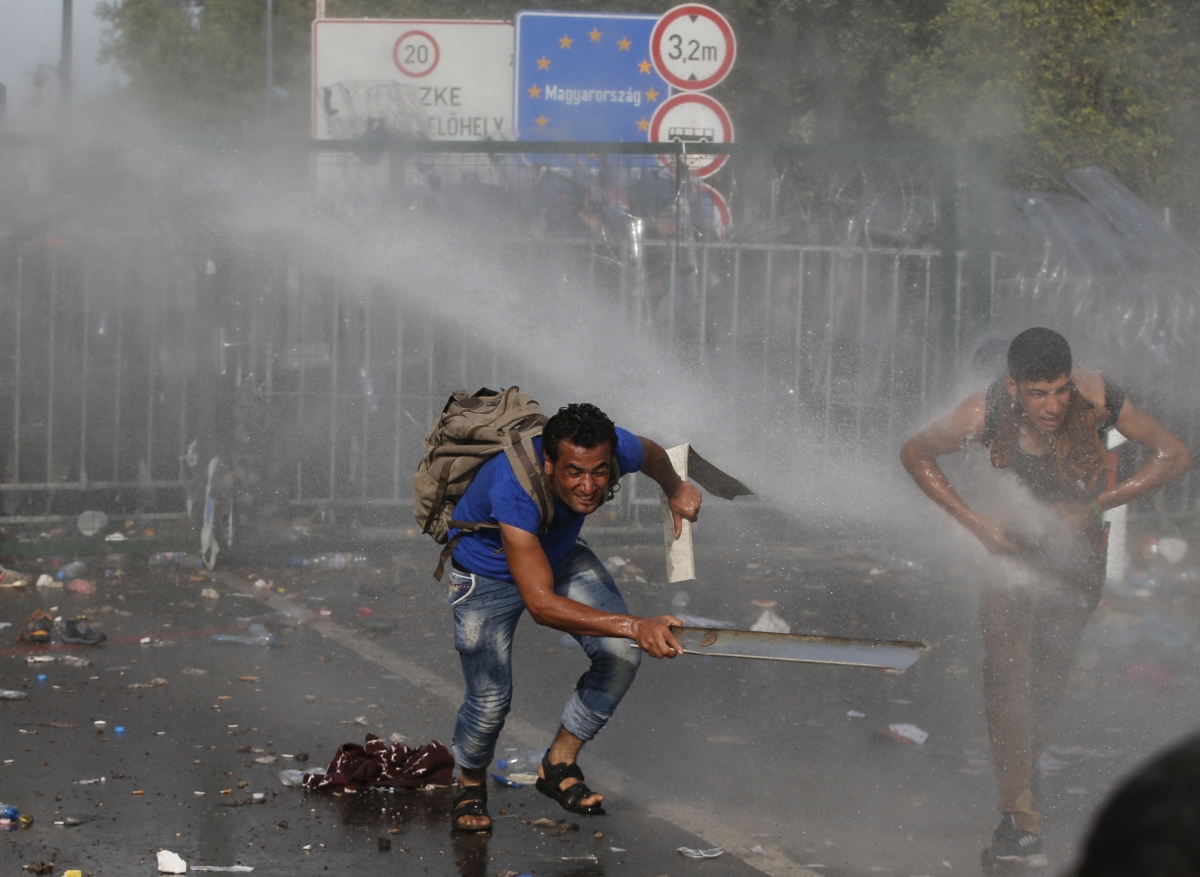 Half of the refugees who manage to reach Germany are suffering from psychological illness such as depression or post-traumatic stress disorder (PTSD), according to a study released by the German chamber of psychotherapists (BPtK).
A statement on the organisation's website said that 40% of the refugees already had suicidal thoughts or "have even attempted to kill themselves". One fifth of refugee children also suffer from PTSD; they are 15 times more likely than German children to suffer from psychological diseases.
"The arriving refugees not only need shelter and food, but medical treatment," the chamber's president Dietrich Munz said. "But almost no mentally-ill refugee receives an adequate medical support."
Only 4% of refugees are receiving help in refugee shelters, he said. Munz also called on the government to change rules to regulate psychological treatment in refugee shelters. Among the refugee children, 40% had witnessed violence and 26% had to watch family members being attacked. The professional body said that many refugees suffer from heightened noise sensitivity, jumpiness, insomnia and inability to cope with confined or crowded spaces.
Post-traumatic stress is the most common among the psychological illnesses and is experienced by half of the people who are victims of rape, war, displacement and torture. Those who get PTSD report suffering from repeated nightmares, lightning pictures or film-like scenes in which the traumatic experience is replayed and re-experienced.
Yazidi women who escaped captivity under the Islamic State (Isis) and were raped by members of the jihadist group recounted having panic attacks with palpitations, shortness of breath, fear of death and dizziness. "PTSD people are severely mentally ill," Munz said. "They urgently need psychotherapy. It is shameful that people suffering such strong and psychological wounds almost never receive adequate assistance."
The report came as Hungarian police fired tear gas and water cannon at refugees trying to break the border fence with Serbia. The Hungarian foreign minister, Péter Szijjártó, said on state television that he has asked Serbia to act against migrants "attacking" Hungarian police on the border.
A TV live feed from the scene showed refugees throwing missiles at police trucks firing water cannon in Horgos, which is on the Serbian side of the border. The protesters were pictured while pouring water over their eyes after being tear gassed.
Hundreds have been camped outside the Serbian town of Horgos since Budapest sealed off the border earlier this week. Protests broke out this morning (16 September) as migrants and refugees, many of whom escaped war in the Middle East, demanded to be allowed in to continue their journey.
More than 200,000 migrants have arrived in Hungary since January, following a route that led them from Turkey to Greece and then up the Balkans. Most hope to reach Germany and other northern European countries with advanced social and welfare systems.