More than 3,700 migrants have been rescued from rickety boats in the Mediterranean over a 48-hour period between 22-23 June, the Italian coast guard reported. About 750 of them were saved by a Norwegian ship on 23 June.
The report came as EU leaders have agreed to quarantine system for migrants in southern Italy and Greece.
The new system, to be discussed at a summit on 26 June, would "enable the forcible and swift registration, fingerprinting, expulsion, and detention for up to 18 months" of illegal immigrants crossing the Mediterranean from Libya, the Guardian reported.
Italy, which has seen about 60,000 migrants come ashore this year, has urged the EU to help it cope.
The Guardian said it had seen draft documents that say that there will be "structured border zones and facilities in the frontline member states [Italy, Greece, Malta], with the active support of member states' experts to ensure the swift identification, registration and fingerprinting of migrants".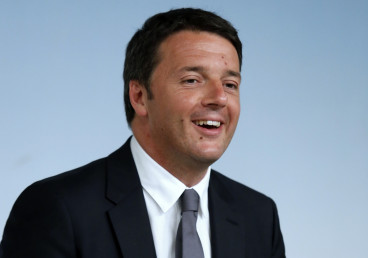 Under the new system, the EU's borders agency, Frontex, will be able to initiate and carry out forced deportations. In a letter to EU interior ministers earlier this month, Dimitris Avramopoulos, the commissioner for migration, wrote: "The EU's system to return irregular migrants is not sufficiently fast and effective. The effectiveness of the system must be enhanced. I am open to exploring all options."
Writing in The Guardian, Italian Prime Minister Matteo Renzi said: "It's Europe that needs to demonstrate the values it believes in and stands for. Europe isn't a bundle of economic ties, it's a community of people, a shared destiny, and ideals.
"A European response is needed by Europe far more than it is needed by Italy," he wrote. "Italy could go it alone in the Mediterranean. But it's Europe that cannot afford to let this happen. That's the political point ... If we ignore these values now, while the Mediterranean burns, and children drown, it is Europe itself that we lose."