The British government has committed to receiving 20,000 of the Syrian conflict's most vulnerable refugees and they will arrive in the UK as a part of the United Nations Vulnerable Persons Resettlement Scheme.
Britain has opted out of the EU's bid to rehouse the 160,000 refugees across mainland Europe but when David Cameron announced plans to house 20,000 Syrian refugees, he did so within the UN High Commission for Refugees' framework through, which it is hoped 130,000 victims of the civil war will be resettled worldwide.
A UNHCR spokesman told IBTimes UK the number of spaces required by the UN was likely to rise "because the crisis is unfolding that in a way that means there is no end in sight" but the organisation's priority was the conflict's most vulnerable.
According to the UN scheme, agreed to by the UK in 2014, vulnerable people were: "Women and girls at risk, survivors of violence or torture, refugees with medical needs or disabilities, refugees at risk due to their sexual orientation or gender identity, vulnerable older refugees, and refugees in need of family reunification."
The definition means that those who arrive in the UK will be among the Syrian civil war's most persecuted minorities: its orphans and its sick and injured.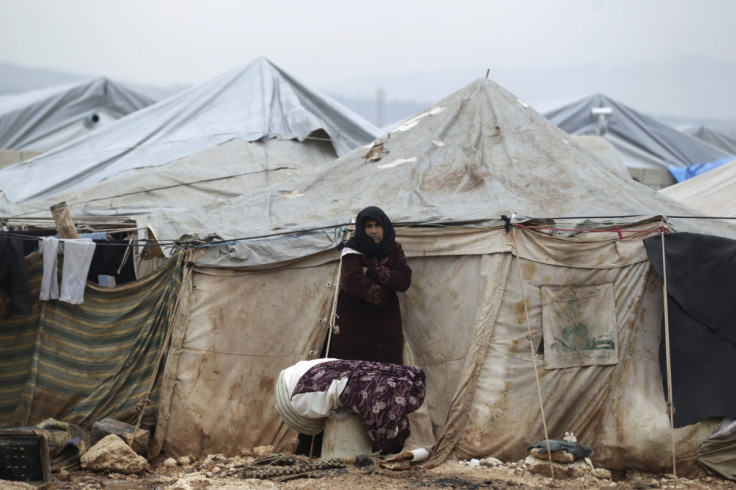 The individuals suitable for relocation are selected by UNHCR in the countries on the frontier with Syria such as Lebanon, Turkey and Jordan and are not limited to those limited to those living in camps but includes people living with families or in informal settlements.
According to figures from UNHCR, the UK has received 7,196 asylum applications from Syria since April 2011. Meanwhile, Lebanon, Jordan and Turkey – all developing countries – have received 3,681,827 refugees between them.
The Home Office has declined to say to say how many refugees have arrived in the UK since plans to bring in 20,000 Syrian refugees were announced or where those who have arrived will be housed. "We are working closely with the UNHCR and local authorities to make sure we are ready to welcome more Syrians who desperately need our assistance," the government department said in a statement.
However, dozens of local government bodies are in talks with the Home Office to arrange the housing, which will be paid for out of foreign aid budget.