Following media reports that some criminal gangs run by Iraqi and Moroccan migrants at a refugee camp on the Greek border are running a prostitution ring, Greek police have launched an investigation into the claims.
The gangs are said to be operating in an abandoned train wagon and adjacent warehouse close to the Idomeni refugee camp on the Greek border and are forcing vulnerable women into the flesh trade. They are reported to be charging around €5 (£4, $5.6) from each asylum seeker visiting the makeshift brothels.
The Idomeni refugee camp on the Greek border is currently home to more than 9,000 migrants who have been trapped there for over four months after the closure of the borders in Macedonia and other countries. Hundreds of thousands of people have fled their conflict and violence-hit countries in search of safer havens, but have ended up in such refugee camps where they are subject to physical, mental and sexual abuse.
At the Idomeni refugee camp, the criminal gangs of migrants have set up these makeshift brothels with signboards that read "road to the roses" in Arabic, The Times reported, citing a local television report.
Athens' local daily Eleftheros Typos reported that gangs were forcing vulnerable women living alone in the camps to get into prostitution under their patronage and are assuring them protection in return.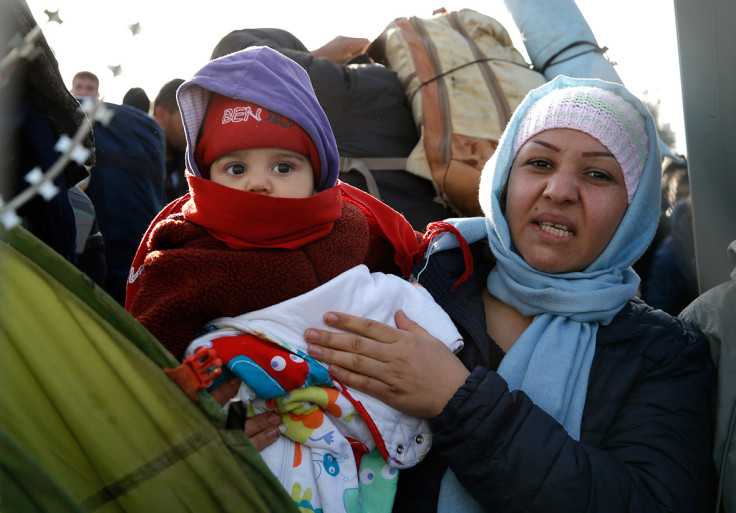 "We are investigating the claim, but so far no official claim has been made by any victim to substantiate it," a senior police official was quoted by the publication as saying.
Nikitas Kanakis, director of the healthcare aid agency Médecins du Monde, reportedly told The Times that the emergence of prostitution rackets in the refugee camp is obvious. "Idomeni is increasingly looking like Calais' jungle camps and the longer the authorities refrain from clearing out the area, the more likely it is that desperate people trapped in the camp there will have no other option than to resort to illegal activities," he said.
Greek authorities have said action would be taken if migrants are found guilty of illegal activities in the camp, but have ruled out the possibility of clearing out the camp fearing violence. Desperate to seek asylum, many refugees have previously resorted to violence or attempted suicide to pressurise governments to open up borders for them to enter.
On the other side, many European countries that have taken in millions of migrants in the past year, including the UK, Greece, Germany, are struggling to continue with the intake because of several socio-political reasons. The European Union sought a middle path by striking a deal with Turkey that has seen many migrants trapped while trying to enter Greece being diverted to Turkey.
Kanakis said that the "overwhelming majority" of migrants in such refugee camps include young boys, who are "emerging as the most vulnerable group, increasingly drawn into the prostitution and other criminal rings."