With many European Union (EU) nations putting Syrian citizens on priority for granting of asylum, a Syrian passport is being seen as a lottery ticket for thousands of economic migrants. There is a possibility that there will be terrorists among them, eyeing the opportunity to enter developed states.
Several reports and undercover investigations by journalists have revealed how easy it is to gain access to a Syrian passport for anywhere close to £969 - £1,292 ($1,500 - $2,000). Most of these passports are from government offices in Syria that were destroyed in the war and belong to either people who are already dead or have fled.
A Daily Mail journalist recently described how easy it was for him to purchase a Syrian passport. According to him the genuine documents for the passport were stolen from Syria when they were blank. The forger later added the reporter's picture and gave him the identity of a Syrian man from Aleppo killed in 2014. Another undercover Telegraph reporter posing as an Egyptian migrant called a number on an Arabic language Facebook site and spoke to a people-smuggler who offered to arrange fake Syrian documents for £1,000 ($1,547) with passage charges costing an additional £800 ($1,238).
The case that shocked most was of a Syria-based journalist at the magazine Nieuwe Revu obtaining a forged Syrian passport with a photograph of Dutch Prime Minister Mark Rutte. The claims made by these reporters and many others can be linked to German authorities announcing on 4 September that they had seized close to 10,000 fake Syrian passports. The German police also arrested a Moroccan-born Isis jihadist who used fake papers to pose as an asylum-seeker.
According to figures from Eurostat, the official EU statistics agency, out of 213,000 migrants who arrived in April to EU, only 44,000 were from Syria. The agency further shows that at the same time the number of Afghans lodging asylum claims was up four-fold, from 6,300 to 27,000. Another 17,700 claims were made by Albanians, whose country is currently at peace. This shows that many of these refugees who claim to be from Syria may actually be from North African and Asian countries seeking a better life in the EU nations, or potential terrorists most presumably from the Islamic State (Isis).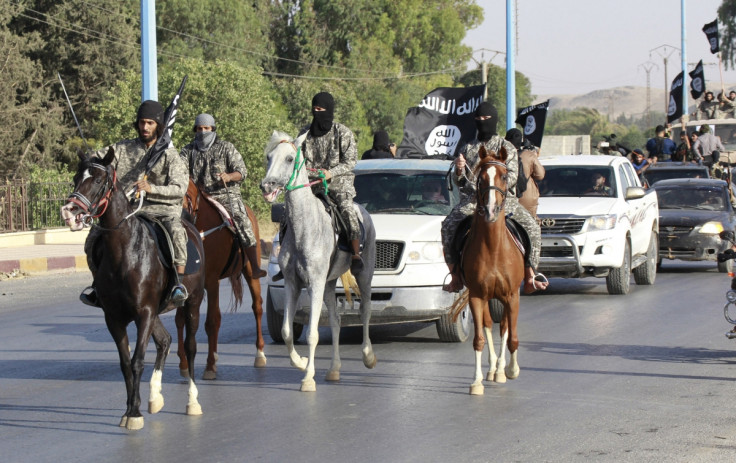 The Isis threat
When the migrant crisis erupted, IS had made it clear that it would use this opportunity to infiltrate into these states. These infiltrators are likely to act as sleeper cells, where they will lead a normal non-suspicious life until they are asked to attack targets.
On Monday (21 September), the Lebanon government had warned that two out of every 100 Syrian migrants smuggled into Europe are IS-trained fanatics, with most travelling overland through Turkey to Greece. Lebanese Education Minister Elias Bousaab had conveyed to British Prime Minister David Cameron during his visit to Britain that the extremist group is sending trained jihadists 'under cover' to attack targets in the west.
A few days ago, German newspaper Welt am Sonntag reported that the Federal Criminal Police there is investigating a potential terrorist who lives in an asylum-seeker shelter, and who reportedly told fellow refugees that he had killed for the IS. Several reports have also come in from Croatian, Hungarian and Greek authorities who said that infighting had broken out among the asylum-seekers on claims of being real and fake Syrians. The EU states have a summit scheduled for Wednesday 23 September where the fate of close to 120,000 migrants who are stranded across various camps and border areas in Europe will be decided.