Migrants tragedy: France's Marine Le Pen clashes with Nicolas Sarkozy on Twitter over deaths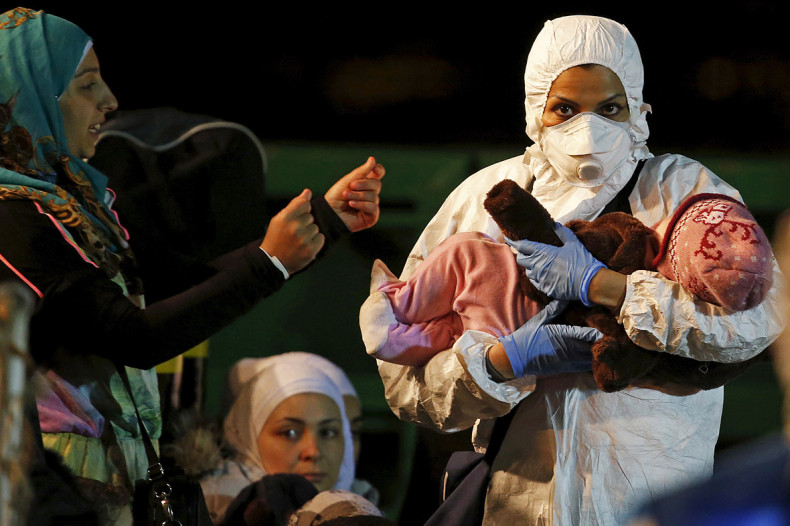 The leader of France's far-right Front National (FN) party has accused Nicolas Sarkozy of having "ignited a fire in the region" by deciding to support military intervention in Libya in 2011.
Marine Le Pen's attack comes after the former president said he hopes for "a real immigration policy of the European Union" following the Mediterranean migrant tragedy that claimed more than 900 lives.
Up to 950 people, including about 200 women and 50 children, were on board a vessel that sunk off the coast of Libya on its way to Europe overnight on Saturday (18 April).
The migrants are reported to have been from Algeria, Egypt, Somalia, Nigeria, Senegal, Mali, Zambia, Bangladesh and Ghana.
Sarkozy 'set fire' to Libya
While French President François Hollande denounced the stinking as a "catastrophe" and called people smugglers "terrorists" on French TV's Canal+ on Sunday (19 April), Sarkozy expressed his "emotion and (his) sadness after the shipwreck in the Mediterranean" in a Tweet.
He also called on the EU to "have a genuine immigration policy to prevent these tragedies," ahead of a proposed emergency meeting of ministers of interior and foreign affairs of European countries.
Le Pen, however, blasted Sarkozy's tweet, questioning how he "dared play firefighter" before accusing him of having, by his "foreign policy, set fire to the region and increased migratory pressure", without alluding to the French military intervention in Libya, which Sarkozy approved in 2011 when he was still president and strongly booed by the FN leader.
"This tragedy must now push the French authorities to finally take responsibility," the FN leader reiterated in a statement published on Monday morning (20 April) by the right-wing party.
Referring to "frightening" illegal immigration numbers coming out of Libya, Le Pen said the "grisly results of this illegal immigration (which) is heavily growing with dozens or even hundreds of additional deaths (...) are the direct consequences of the strategic mistake that was the unforgivable intervention in Libya in 2011, led by Nicolas Sarkozy and supported by François Hollande."
Former agriculture minister Bruno Le Maire, meanwhile, has reiterated "not regretting the departure of Colonel Gaddafi in Libya , (...) which was obviously a good thing ". The Union for a Popular Movement (UMP) MP told French broadcaster Europe 1 on Monday (20 April) : "I only regret that we do not know enough to prepare for the aftermath of military operations."
Sarkozy was quick to take the credit for a 2011 barrage of cruise missiles on Libya, saying France had "decided to assume its role before history" in stopping Libyan leader Muammar Gaddafi's "killing spree" against people whose only crime was to seek to "liberate themselves from servitude.".