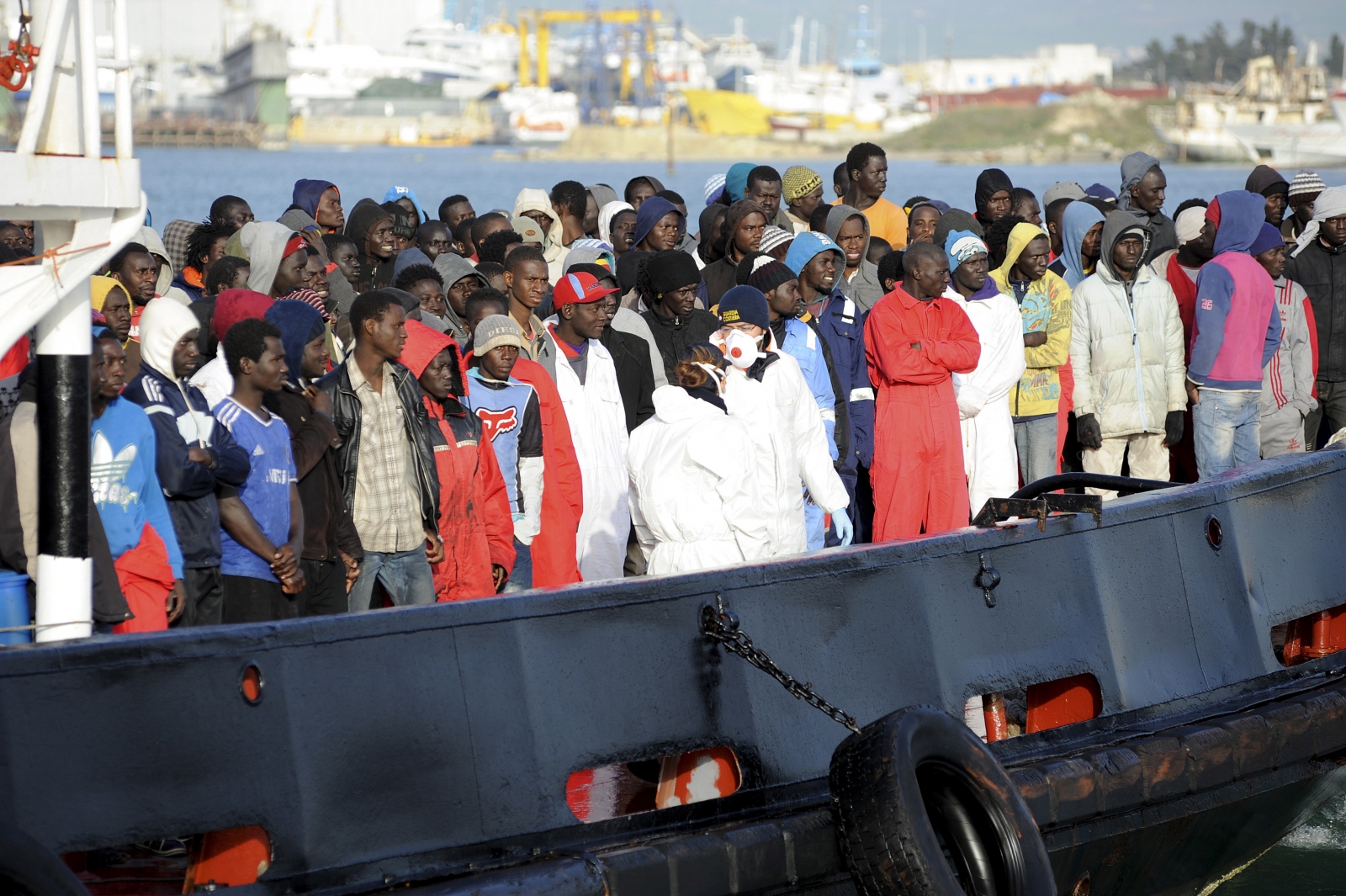 A Bangladeshi man who survived after a boat crammed with migrants overturned off Libya's coast, has told Italian authorities that hundreds of people drowned having been locked inside the hold by smugglers.
The survivor said up to 950 people, including about 200 women and 50 children were on board the vessel that sunk on its way to Europe. Some 300 people were in the hold, he said.
"We were almost 1,000," the man was quoted by La Stampa newspaper as telling prosecutors from his hospital bed in the city of Catania, Sicily. He added that some 300 were "trapped in the hold like rats".
"With me were men, women and children from Algeria, Egypt, Somalia, Nigeria, Senegal, Mali, Zambia, Bangladesh and Ghana," the man reportedly explained.
He was one of only 28 migrants pulled alive from the waters of the Mediterranean by the 18 Italian Coast Guard ships that have joined the rescue effort, since the boat capsized at the weekend.
Italian Prime Minister Matteo Renzi said authorities have retrieved 24 bodies.
If the account of the Bangladeshi survivor is confirmed, the incident will go down in history as the Mediterranean's deadliest migrant tragedy. Another survivor had earlier told authorities 700 migrants were on board the 20-meter (66-foot) vessel, which is believed to have overturned because migrants rushed to one side upon seeing an approaching Portuguese-flagged container ship, the King Jacob.
The ship's crew "immediately deployed rescue boats, gangway, nets and life rings," a spokesman for its owner told AP.
EU foreign ministers are due to meet in Luxembourg to discuss a coordinated response to the migrant crisis as hundreds of thousands more asylum seekers are expected to attempt crossing from Libya to Europe in the coming months.
"Europe can do more and Europe must do more," said Martin Schulz, president of the European Parliament. "It is a shame and a confession of failure how many countries run away from responsibility and how little money we provide for rescue missions."