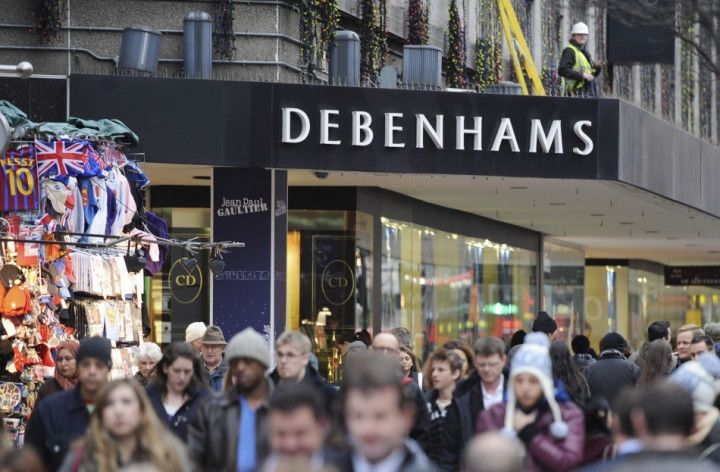 Mike Ashley's Sports Direct has strengthened its hold on high-street chain Debenhams, upping its stake in the store by 4.6%.
A statement from Sports Direct, which is sold via concessions in four Debenhams stores, reveals that it spent around £33m on an additional 56 million shares in Debenhams, taking its total stake to 11.2%.
Sports Direct began working with Debenhams after it opened four concessions in Britain's second biggest department store company earlier in the year.
Sports Diect said in a statement: "As previously announced, Sports Direct is already working together with Debenhams and looks forward to building this relationship."
Sports Direct purchased a 4.6% stake in Debenhams in January but sold it a week later. Ashley, who is also owner of Newcastle United, made a handsome £5m profit from his quick-fire investment but replaced it with a put-option agreement that allowed him to purchase 6.6% of the company at a future date.
In January, Ashley took out a put option allowing him to buy back shares in Debehams at a fixed price. Sports Direct then purchased a 4.6% stake in the store and sold it a week later. The derivative deal netted Ashley a profit of £4.5m.
In April Sports Direct bought an 11% stake in House of Fraser from Scottish businessman Sir Tom Hunter. House of Fraser was then taken over by the Chinese Sanpower Corporation.
Shares in Debenhams rose by more than 3% in early morning trading following last night's announcement to reach 62.15; Sports Direct shares increased by 2.35% to reach 609.00p
Founder Ashley has also recently taken a punt on Tesco, after he entered into a put option with Goldman Sachs over 23 million shares, leaving the group's maximum exposure to Tesco at £43m (€55m, $70m), Sports Direct said.