Vice-President Mike Pence has announced his participation in the annual March for Life, taking place in Washington on 27 January, a first for a sitting vice-president.
Pence tweeted from his vice-president account he met the anti-abortion leaders on 26 January, and that he was looking forward to addressing the march. He will join another member of Donald Trump's administration in the rally, Counselor to the President Kellyanne Conway, who is also expected to address the rally.
The anti-abortion march has been held every year in Washington for the past 43 years to protest the Supreme Court decision known as Roe v Wade.
The decision was taken on 22 January 1973 and guarantees the provision of safe and legal abortions across the country.
Without Roe v Wade, it would be up for individual states to decide on the provision of abortion-related services.
As governor of Indiana, Pence signed numerous anti-abortion bills, including one that would have forced women to seek funerary services for a foetus, regardless of whether she had had an abortion or a miscarriage.
The law was blocked by a judge as unconstitutional. In Texas, a lawsuit is currently challenging similar measures requiring foetal tissue to be cremated or buried.
It is not known whether Trump supports Pence and Conway's participation in the rally, but he is clearly aware that it is happening. "You're going to have a lot of people coming on Friday," said President Donald Trump in an interview to ABC, adding that the rally may even be "larger" than that of Saturday's Women March on Washington. The historic women's march drew larger crowds to Washington than Trump's own inauguration.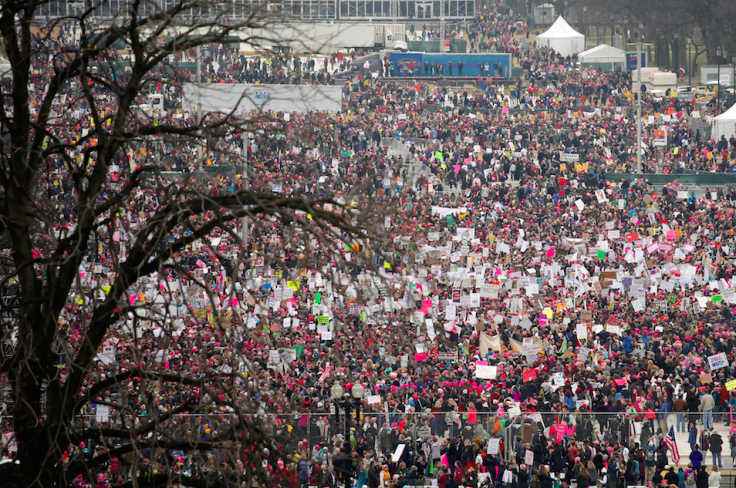 President Trump has been outspoken about his opposition to abortion, except in cases of rape, incest and when the mother's health is in danger. He has threatened to defund Planned Parenthood and said women who have terminations should face legal punishment, although he later backtracked.
Trump has wasted no time in enforcing his anti-abortion views in his first week in office. The president reenacted the Mexico City Policy – an anti-abortion order which would effectively prevent the world's poorest women from accessing safe abortions and reproductive healthcare, threatening their life.
Otherwise known as the global gag rule, the policy forces organisations that provide terminations to either stop providing abortions or lose funding from the government – even if US foreign aid is banned from funding abortion due to the Helms amendment, and actually supports other life-saving medical care and family-planning services.
The president could also help overthrow Roe v Wade through the appointment of anti-abortion judges to the Supreme Court. Trump is expected to propose his Supreme Court nominee on 3 February to replace the late Antonin Scalia.
According to pro-choice groups, regardless of whether the president will be able to overthrow the rule of the land on abortion, Trump is spreading a dangerous stigma. "Reproductive rights in America are under threat. The new president may seek to restrict abortion care, and increase stigma in the process, but that will not stop women needing to access services," Abigail Fitzgibbon, head of advocacy and campaigns at the British Pregnancy Advisory Service, told IBTimes UK in November.
"History shows that regardless of legislative barriers, or risks to their health, women go to extraordinary lengths to end an unplanned pregnancy or a pregnancy they feel they cannot continue with. Nothing Donald Trump does or says will change that. Women and their allies must stand together to protect reproductive healthcare that women everywhere need."