The Dutch government has pledged to support international organisations working to provide family planning and abortion-related services in developing countries – in reaction to an executive order gagging it by US President Donald Trump.
Minister for foreign trade and development cooperation Lilianne Ploumen announced the plan on 24 January, after Trump re-enacted the Mexico City Policy. It prevents US foreign aid funds reaching overseas non-governmental organisations offering abortion-related services – also known as the global gag rule.
"We need to compensate for this financial blow as much as possible, with a broad-based fund, where governments, businesses and civil society organisations donate to. So that women can remain in control of their own bodies," Ploumen said.
The Dutch minister said she was disappointed by Trump's decision, taken on his third day in office but consistent with the policy of every other Republican president since Ronald Reagan first enacted the policy in 1984. Every Democrat president has repealed the policy on their first days in office.
Ploumen, a politician from the Dutch Labour party PvdA, which rules in a coalition government with the centre-right VVD, said she was concerned about the impact of the policy on women's healthcare and development.
She said: "This has far-reaching consequences. First of all, for all those women who have to make, if they want to have a child, a choice, but also for their husbands and children and society as a whole. Banning abortion does not lead to fewer abortions. It leads to more irresponsible practices in back rooms and more maternal deaths."
Ploumen quoted figures from the organisation Marie Stopes International, one of the organisations that will lose the funding as it refuses to comply with the order, estimating that globally, 14 pregnant women could die each day as a consequence of the abortion-gag order in the next four years.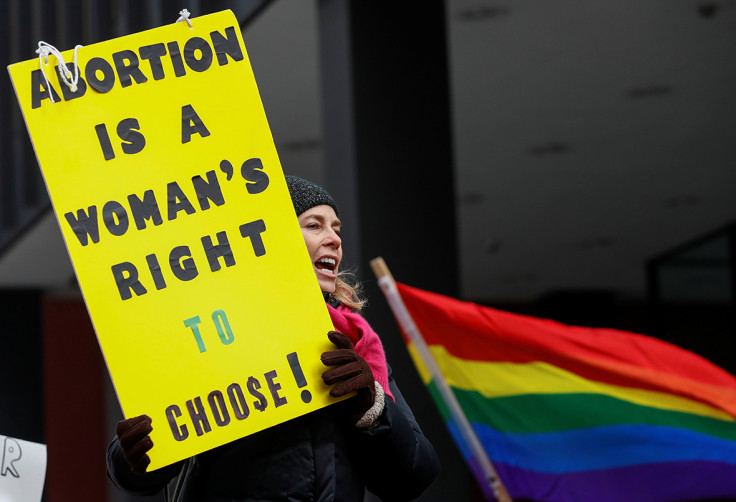 The organisation also estimates a rise in unwanted pregnancies and unsafe abortions, data that was confirmed by an empirical research sanctioned by the World Health Organisation. A 2011 study found the Mexico City policy enactment is associated with increased abortion rates in sub-Saharan African countries. "Our findings suggest that this United States policy may have unrecognised – and unintended – health consequences," the study said.
Ploumen wants her country to support the right to good healthcare for women, including the right to abortion, estimating that the Dutch support for women's organisations prevented more than 6 million unwanted pregnancies and a half a million abortions last year alone.
"The US decision threatens to undermine these results. We must not let this happen," Ploumen said.