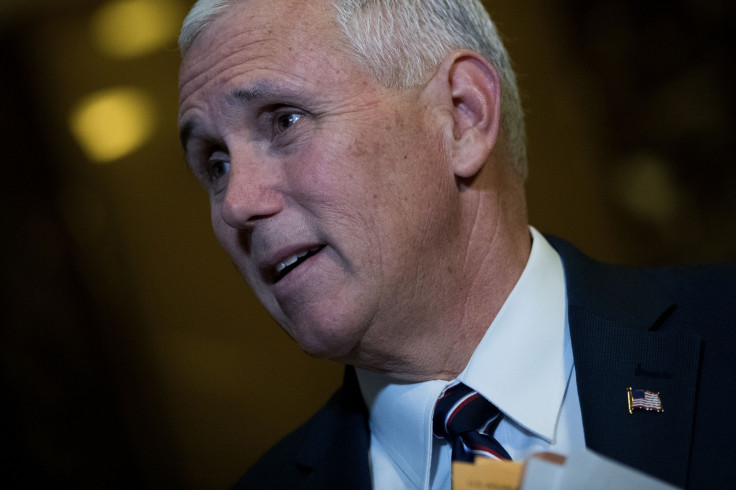 Residents in the Washington DC neighbourhood where Vice President-elect Mike Pence is temporarily renting a home before his inauguration in January are trolling the governor with gay pride flags.
Local news reported that neighbours in the north-west Washington neighbourhood have decided to display the rainbow flags in protest at his anti-LGBT stance.
"A respectful message showing, in my case, my disagreement with some of his thinking," neighbour Isle Heintzen told ABC affiliate WJLA-TV. "I have no idea what he will think about, but I hope he will change his mind. This is one way that I can show my disagreement."
WJLA-TV reported that at least half a dozen flags are hanging up on the block and more are expected.
In 2006, as a congressman, Pence supported a constitutional amendment to define marriage as the union between a man and a woman. Pence also opposed the repeal of the military's "don't ask, don't tell" policy that banned US service members from openly serving as gay.
As governor of Indiana, Pence signed the controversial "Religious Freedom Restoration Act," allowing business to decline service to costumers if the business say it conflicts with their religious beliefs. Pence later signed legislation that amended the bill to prevent discrimination.
The vice president-elect has spent the weeks following the surprising win for Republican Donald Trump helping his running mate fill the incoming Cabinet and administration. Trump and Pence will also participate in a US Thank You tour, which kicked off on Thursday (1 December). Pence will move into the official vice presidential residence on the grounds of the US Naval Observatory when he's inaugurated on 20 January, Politico reported.