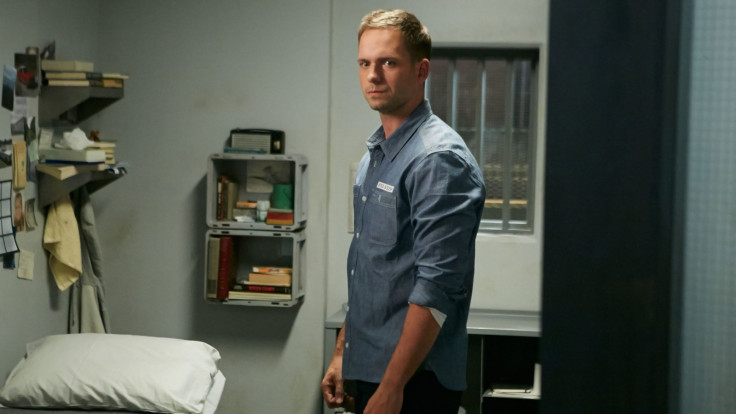 Mike Ross's past will threaten to derail his mission to get information out of his cellmate Kevin Miller in the upcoming episode of Suits season 6. Episode 6, titled as Spain, will air this Wednesday(17 August) at t 9pm EST on USA Network.
The official synopsis reads as follows:
Click here to watch Suits season 6 via live stream on the USA Network. You can also watch the episode online by clicking here (only in the US).
The promo for the episode opens with Harvey saying, "I didn't get where I am by letting by clients to bully me!"An impatient Jessica Pearson tells the lawyer, "I am not looking to be a 3 person firm forever."

Harvey also pays visit to Mike in prison to know how much information he could get out of Kevin, and is not happy with the former lawyer's progress. He firmly tells Mike, "Didn't you hear me. We are running out of time!" To which he says, "I am with you!"

Meanwhile, Rachel Zane who is representing a death row inmate Leonard Bailey will learn some shocking information about the case. Rachel says,"You were high at the night of the murder and you lied to me!"

The promo ends with a major confrontation between Mike and his cellmate. Kevin yells and says, "I don't know what to tell you."But Mike fights back at his words and says, "How about you start with telling me the God dammit truth!

Will Mike run out of time to get information out of Kevin? Can Harvey handle his client? To know more keep watching Suits season 6 on USA Network.