Jeffrey Dean Morgan recently joined Twitter and his first tweet has got all Supernatural fans excited. The Walking Dead actor shared an image along with actors of the TV show Supernatural and former on-screen sons – Jensen Ackles and Jared Padalecki.
He wrote, "First twit. My boys!! @JensenAckles @jarpad #minncon#spnfamily #bocce". Morgan played John Winchester – Sam and Dean's hunter father – for two seasons and returned for guest appearances several times in various seasons.
Ackles later retweeted the actor's post and wrote, "Papa and I were on point tonight!!!!" Following in his co-actors footsteps, Padalecki also took to Twitter and wrote, "Love ya brothers!!" and shared Morgan's post.
The CW's show premiered on the premise of brothers Sam and Dean following in their father footsteps as "hunters" and fighting evil supernatural beings including monsters, demons, and gods that roam the Earth.
Meanwhile, the Good Wife actor had spoken about reprising the role of John Winchester back in June 2015 and said, "I [recently] was in London with Jensen [Ackles] and Jared [Padalecki]. I absolutely would love to go back. I haven't been on the show for 10 years, and I get asked about it in every interview and every time I leave my house."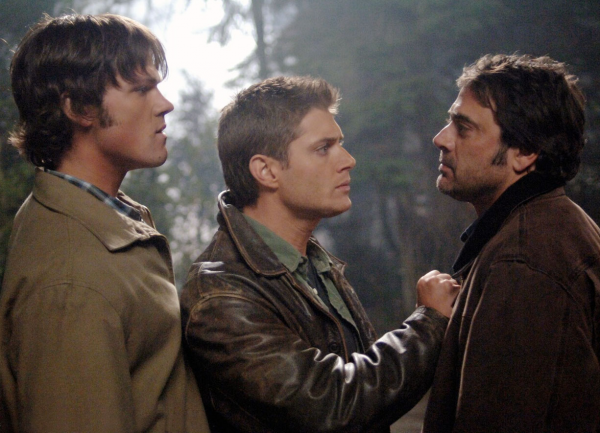 "The show has been on the air for 10 years now, and I haven't done it for 10 years. They want me back. I do this so that I can make people happy somehow. We do it for our fans, and that's got such a great fan base that, of course, I want to go back. And I would love to have some resolution for that character and his sons," the actor added.
The 50-year-old currently plays villain Negan on the AMC show The Walking Dead, which will return with season 7 on 23 October. Supernatural returns with its 12th season on 10 October on The CW Network.