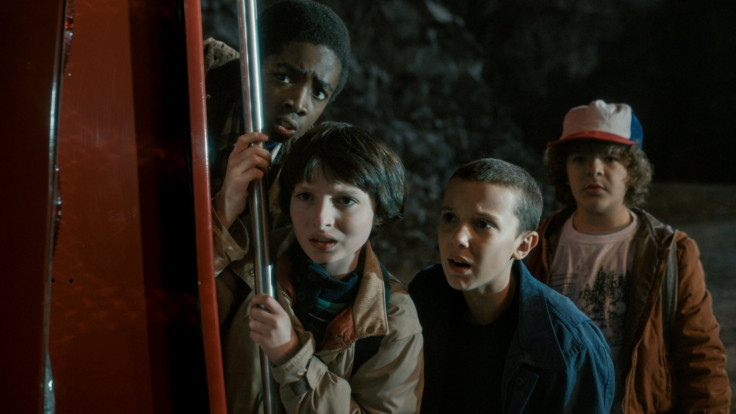 Netflix's new series Stranger Things is creating a major buzz with its intricate plot and 1980s nostalgia. The thriller revolves around a group of children in Indiana, who get caught up in a terrifying mystery involving a telekinetic girl, otherworldly dimensions, and a monster unleashed on their small town.
The show was released on Netflix on 15 July and has garnered positive reviews from fans and critics. Creator Duffer Brothers, in an interview with Entertainment Weekly, revealed the cast model for future seasons is inspired by Harry Potter films.
Matt Duffer said, "The dream is a Harry Potter situation." The show features a number of child actors and the creator has no intention of letting go of the young cast. Duffer said, "I love watching kids growing up on camera. So the idea seeing where these kids and these characters are one year later is cool to me. And it allows us to explore the mythology of our nether."
Although the show has not been officially renewed by Netflix for season 2, creators are optimistic about renewal. Ross Duffer told Variety, "We leave these dangling threads at the end. If people respond to this show and we get to continue this story — we had those initial discussions of where we might go with it. If there was going to be a season two, we would reveal more of that 30 page document, but we'd still want to keep it from the point of view of our original characters."
The Netflix-original drama stars award-winning actress Winona Ryder as Joyce Byers, who lives in a small Indiana town in 1983. Here is the plot synopsis for season 1:
When Joyce's 12-year-old son, Will, goes missing, she launches a terrifying investigation into his disappearance with local authorities. As they search for answers, they unravel a series of extraordinary mysteries involving secret government experiments, unnerving supernatural forces, and a very unusual little girl.
Do you think Stranger Things should be renewed for season 2? Let us know your opinion in the comments section below.