'Promiscuous' Miley Cyrus Pregnant, Doesn't Know Who The Father is?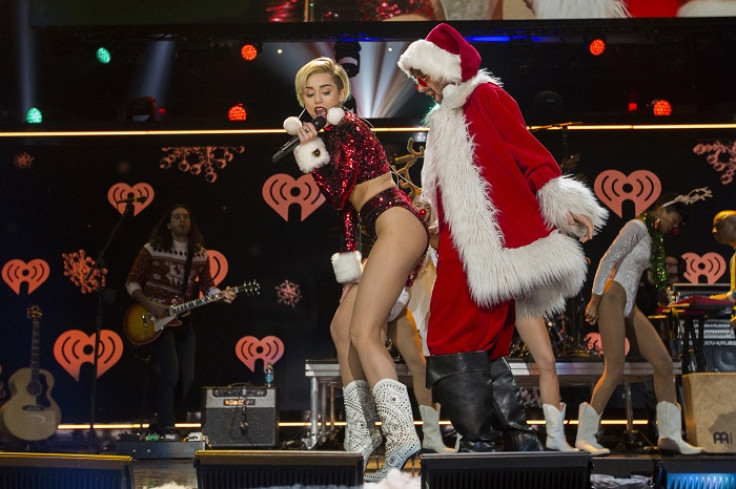 Rumours about Miley Cyrus being pregnant are fast gaining momentum. Has the singer's 'promiscuous' attitude landed her in this situation?
The pregnancy rumour reportedly started with an article from Life & Style where a source mentioned that this would be happening at the wrong time, and that the 'We Can't Stop' star is likely "getting around."
"She is at the height of her career and isn't ready for a baby," a source reportedly told the magazine. "I don't think she would even know who the father is, since she has been so promiscuous."
However, on Wednesday, sources told Hollywood Life that there is no truth behind the rumours:
"Miley is definitely not pregnant," a source said. "She takes the proper precautions for that not to happen, she is very smart about things when it comes to that and is not going to have a kid especially around this high point in her career."
The site also contacted Miley's representative who allegedly said, "It is absolutely not true."
So looks like a scandal has been averted, for now. However, there have been rumours that Cyrus has been enjoying her single status by engaging in numerous flings. "From Kellan Lutz to Jared Leto, Miley's been linked to some very well-known names now that she is single," states the Hollywood Life report.
© Copyright IBTimes 2023. All rights reserved.