Miley Cyrus responds to backlash over Teen Choice Awards no-show: 'I am beyond bummed'
In her apologetic Instagram post, the singer also announced the release date of her latest single Younger Now.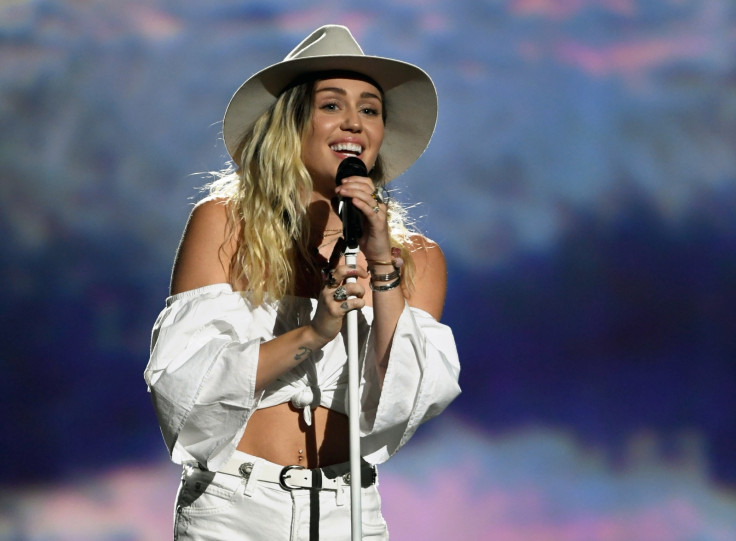 Fans had high expectations from Miley Cyrus at the Teen Choice Awards 2017, but she cancelled her appearance at the last minute leaving her fans confused and outraged. The singer was supposed to accept the highest honour- the Ultimate Choice Award - during the event.
Following her fans' anger over her no-show, the singer is now in damage control mode. Cyrus has issued a statement on social media citing the real reason why she missed the award show.
"To my dearest fans & all of those watching @teenchoicefox ! I want to say thank you from the very bottom of my heart for presenting me with #TheUltimateChoiceAward ! I am beyond bummed I couldn't make it to the show as I had every intention of being there to accept and celebrate this honor," the 24-year-old singer wrote in a lengthy post.
During the event, show presenter Victoria Justice made a surprise announcement and declared Cyrus' absence saying it as a bummer. "Unfortunately, at the last minute, Miley Cyrus couldn't make it here tonight," she told the audience.
In her Instagram post, Miley revealed the real reason she skipped the event and announced the launch of her latest single music video Younger Now, which she claims was a secret until her announcement.
" I created an unrealistic schedule for myself which leads me to this announcement! I've been tryin to keep the secret but I can't hide it any longer! My new single / music video #YoungerNow will be dropping this Friday , Aug 18th & I am sooooooo EXCITED to share it with all of you! I hope to always make people smile and shine light thru my work! I look forward to making music for the rest of my life and I'm thankful everyday for those who listen! I am sending so much love and peace into the world right now because THATS what we need most! Love Love & more LOVE," the rest of her statement read.
© Copyright IBTimes 2023. All rights reserved.