From Twerking to Toking: Miley Cyrus Takes Over MTV European Music Awards [PHOTOS]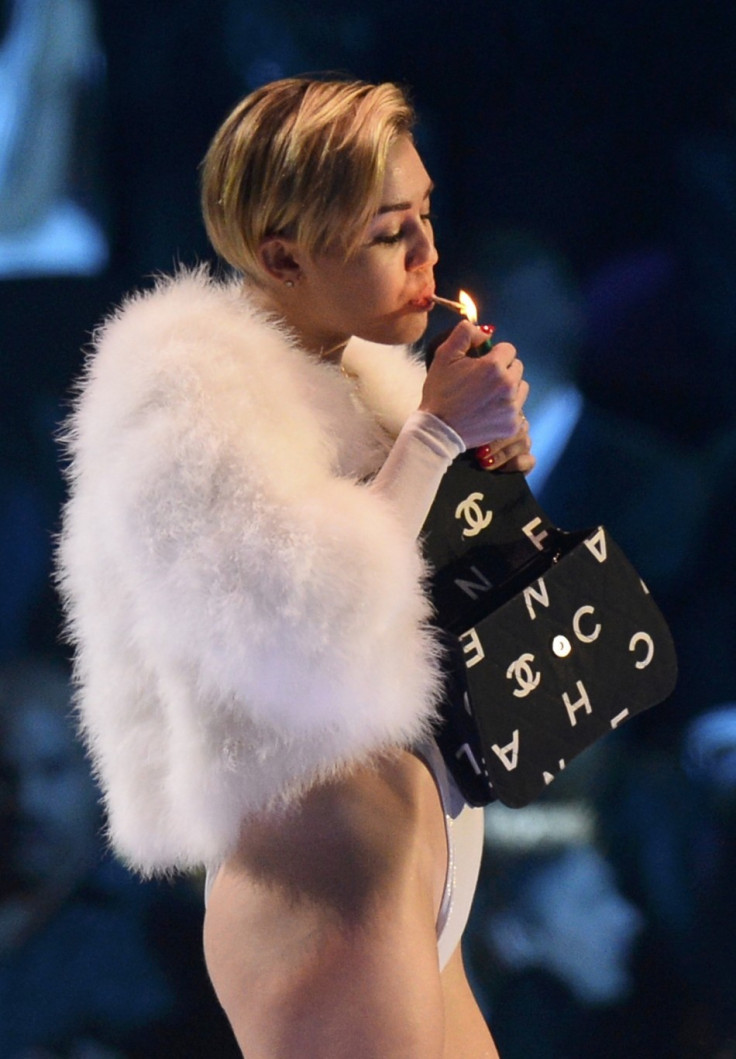 Miley Cyrus is on a mission to totally revamp and wreck her Disney 'good girl' image. And it seems like she's found the way to do it. Her controversial performance with Robin Thicke at the MTV Video Music Awards in August now seems like just the beginning of a string of such incidences. The 20-year-old pop star posted what looked like a nude selfie on Twitter, hours before heading to the red carpet for the MTV Europe Music Awards on Sunday.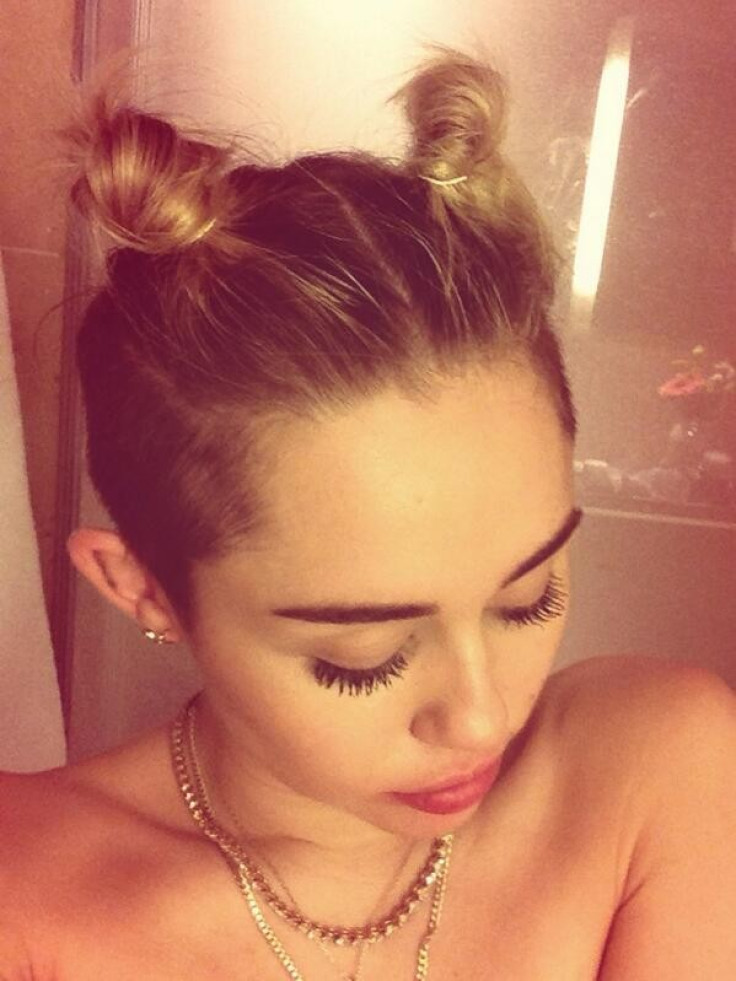 "I got that shower time showerrrrrr time selfiiiie. (A la lana del ray) #happyemas," she tweeted.
The 20-year-old singer then turned heads when she opened 2013 MTV Europe Video Music Awards the show with a 'twerky' performance on We Can't Stop.
She arrived on stage in a recreation of a space ship, which transported her to an intergalactic bar filled with aliens. There, dressed in silver spandex, she twerked a female space dwarf and, in what has become a signature and highly criticised move, stuck out her tongue.
And that wasn't all. Moments after accepting the Best Video Award at Sunday's event for her hit, Wrecking Ball, the star took a puff onstage of what looked like a joint.
Collecting her award for Wrecking Ball from actor Will Ferrell, who was in character as Anchorman character Ron Burgundy, she flaunted the cigarette after joking: 'Can't fit it In my bag but I did find this!'
The 2013 MTV Europe Music Awards
The 2013 MTV EMAs kicked off on Sunday at the Ziggo Dome in Amsterdam, with performances by Katy Perry, Miley Cyrus, Robin Thicke, Bruno Mars, The Killers and more. One Direction were the evening's biggest winners with two awards, but their thunder was stolen in controversial fashion by Miley Cyrus. The awards show was hosted by Stefan Kendal Gordy, better known as LMFAO's Redfoo.
A number of talented artists were awarded at the MTV EMAs, including Thrift Shop duo Macklemore and Ryan Lewis for Best New Act, Beyonce for Best Live, and Katy Perry for Best Female.
Jared Leto of the band 30 Seconds to Mars asked for a moment of silence for victims of Typhoon Haiyan which devastated parts of the Philippines on Friday.
Although Justin Timberlake was among the most nominated artists of the evening, he did not walk away with any awards. Eminem, on the other hand, was the toast of the 2013 MTV EMAs, picking up two awards for Best Hip Hop and the prestigious Global Icon award.
© Copyright IBTimes 2023. All rights reserved.