Militias in the Libyan capital of Tripoli have initiated a coup to overthrow the United Nations-backed government in the country. The coup plotters reportedly issued a televised statement on Friday (14 October) night, saying that the coup was a "historic initiative to rescue Libya".
The coup plotters have seized key state buildings, including Rixos hotel — a complex that houses the government's state council assembly and other administrative buildings, and a TV station. As of Saturday morning, 15 October, militiamen supporting the coup were reportedly still in control of the Rixos hotel.
The Government of National Accord (GNA) has ordered the arrest of all the coup plotters. The presidency has reportedly written to the interior ministry to arrest the coup leaders. Khalifa al-Ghwell, former prime minister of the national salvation government, which was ousted by the GNA in March, is said to be leading the coup.
The coup attempt followed a confrontation between the pro-coup militias and the GNA forces on Friday afternoon, wherein the latter pulled back without engaging in any violence. However, the militiamen later captured key government buildings. Many of them are still around the Rixos hotel in pickup trucks with mounted machine guns, The Guardian reported.
The plotters claimed in their statement that the GNA was now "void" and that they have replaced the UN-backed government with their salvation government. The whereabouts of Prime Minister Fayez al-Sarraj and the GNA's seven-strong presidency is unknown. Some reports claim they are in neighbouring Tunisia.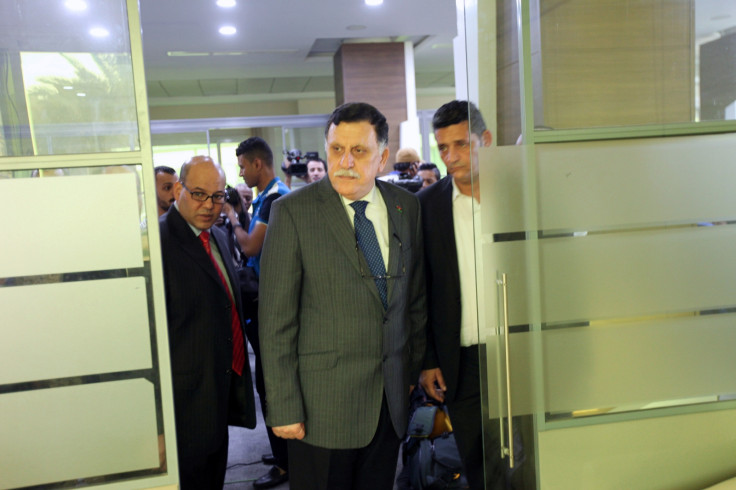 If Tripoli militias come all out in support of the coup, the GNA could be in real danger. The government, which was elected with the backing of UN diplomats, Washington, London and the European Union, had failed to win mass support and the backing of the Tobruk parliament.
While the UN and its allies want the GNA to become a "unity government" to unite Libyan forces to fight against the Islamic State (Isis) and control mass migration to Europe, the attempted coup threatens to deepen troubles for the conflict-hit African nation.