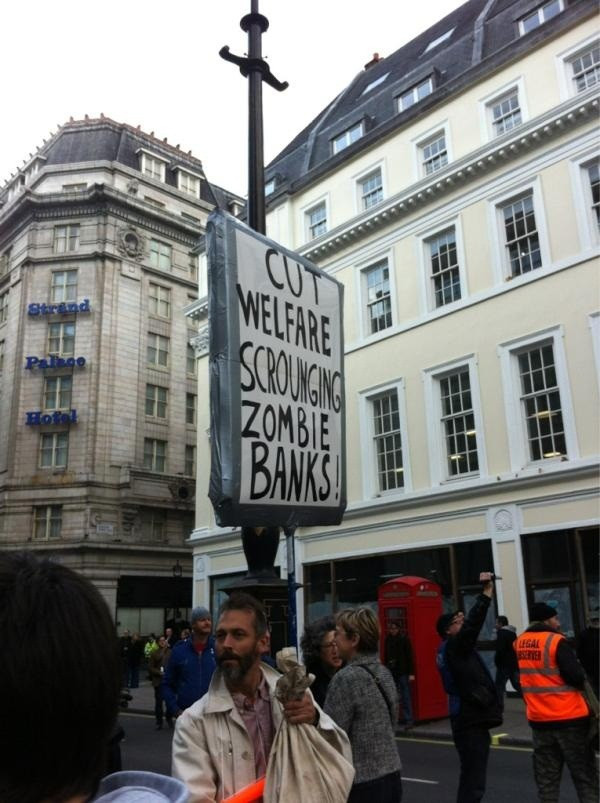 "Get your sleazy hands off public sector workers," was the cry from leader of the Unitel eader, Len McClusky, at the London rally of striking public sector workers.
The final rally, following a two mile march through central London, heard Mark Serwotka, leader of the PCS union, tell upto 50,000 striking public sector workers: "Every single person on strike today should be proud of yourselves. The millionaires in the government should be ashamed of themselves. They said this day would never happen but this is the best day for the trade union movement in generations."
The nationwide strike saw 2.5 million public sector workers - civil servants, teachers, hosptial workers - walk out, to protest at cuts to their pensions. Over 13,000 schools (62 per cent) across the UK were closed.
The Coalition government attacked the action.
Prime Minister David Cameron described the action as a "damp squib."
Francis Maude, Minister for the Cabinet Office said: "Claims this morning that there are no negotiations going on are simply not true. There were formal discussions with the Civil Service unions only yesterday and there will be formal discussions with the teaching unions tomorrow and health on Friday. All of this underlines how indefensible today's strike is while these talks at scheme level are moving forward."