One of the last remaining survivors of the Second World War's most famed mass prison breakout, known as the Great Escape, has died aged 101. Paul Royle passed away in his hometown of Perth, western Australia, his son has said.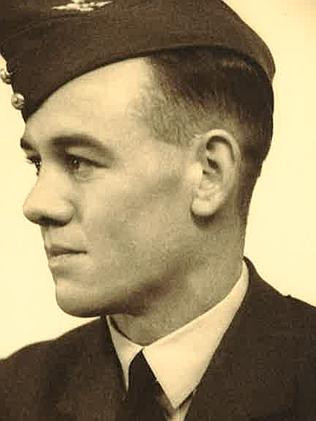 The former Royal Air Force (RAF) pilot was one of 76 men who fled from the notorious Luftwaffe-run prisoner-of-war camp, Stalag Luft III in Nazi-occupied Poland in 1944. The escape from their abductors entailed a 110m journey through a secret tunnel and their daring feat was recreated in the 1963 movie, The Great Escape starring Steve McQueen, which Mr Royle is said to have loathed.
"The movie I disliked intensely because there were no motorbikes...and the Americans weren't there," he told Australian Broadcasting Corporation in a reference to McQueen's effort to outstrip the Germans on a motorbike.
"He felt the movie was a glamorisation of the tedium and the drabness of the actuality," his son, Gordon Royle, said.
His contribution to the breakout operation was to subtly dispense dirt excavated from the tunnel around the camp grounds. He would stealthily release the earth through his trouser legs in patches where the ground matched the colour of the dirt. Speaking in a 2014 interview about his wartime experiences, Mr Royle said he had strong memories of escaping through the tunnel and into a pine forest blanketed with snow.
"It was very pleasant and all we saw was great heaps of snow and pine trees. There was snow everywhere, it was cold," he said. Mr Royle was soon recaptured along with his British comrade, Edgar Humphreys and the pair were pitilessly interrogated by Nazi officers.
Only three survivors, including a Dane and two Norwegians made it home. Fifty others from 12 countries were shot dead and 23 more were forced back to Stalag and various other camps, but lived past the war.
Mr Royle died on 23 August in a Perth hospital after undergoing surgery on a fractured hip that happened when he suffered a fall in a nursing home three weeks ago. Mr Royle's death leaves a single survivor of the Great Escape: 94-year-old Briton Dick Churchill, a former squadron leader from Devon.
The survvors maintained contact with one another through a newsletter called the Sagan Select Subway Society, which took note of each passing member.
"I called Dick Churchill yesterday and said: 'I'm bringing you the news that you're the last one,'" Gordon Royle said. "He was sad but stoic."
Mr Royle is survived by his second wife, their two children and a sister, all of whom live in Perth. He is also survived by three British children from his first marriage along with eight grandchildren and two great-grandchildren.
A memorial service will be held for Mr Royle at Karrakatta cemetery in Perth on 2 September.