Levi Bellfield has denied confessing to the murder of schoolgirl Milly Dowler. The 47-year-old is currently serving life in prison after being convicted of the murders of a number of young girls including the murder of 13-year-old Milly Dowler in 2002.
In an earlier confession, Bellfield, who now calls himself Yusuf Rahim having converted to Islam, admitted to police officers he had killed the schoolgirl, providing harrowing details of how he abducted her and brutally tortured and raped her. He has now sensationally denied ever confessing to her murder and has made a formal legal complaint to Surrey Police, demanding evidence of the alleged confession.
His solicitor Julia Cooper claims a 'covert tape' may have been used to obtain details from the killer in an informal interview. She wrote a letter to the Surrey force complaining about the interview which was conducted in the absence of a solicitor. She wrote: "We would be grateful if you [Surrey Police] would confirm or deny whether a covert tape was being used during the course of the interview with Mr Rahim." She also asked for a taped recording of the confession and notes about the interview.
A spokesman for Surrey Police confirmed it had received correspondence from solicitors representing Bellfield. They added: "In that correspondence he denies making any confession. Surrey Police stands by its original statement from January 27. The letter does not make a complaint against [the force]."
Milly was abducted while walking home from school in Walton-on-Thames, Surrey, in March 2002. Her skeleton was found in a wood in Yateley Heath, Hampshire - 25 miles from her house - nearly six months later. Bellfield was given a whole-life prison sentence in June 2011 for the murder of the teenager but only admitted killing her last year.
He confessed when an investigation was launched in to whether he had an accomplice, after he bragged to a fellow prison inmate about his crime. Earlier this week he gave police a graphic account of how he repeatedly raped, tortured and murdered Milly. He revealed he kidnapped her in broad daylight outside her house, and took her to his flat near Walton station where he assaulted her. He then drove her to his mother's house where he raped her and tortured her for several hours before strangling her to death.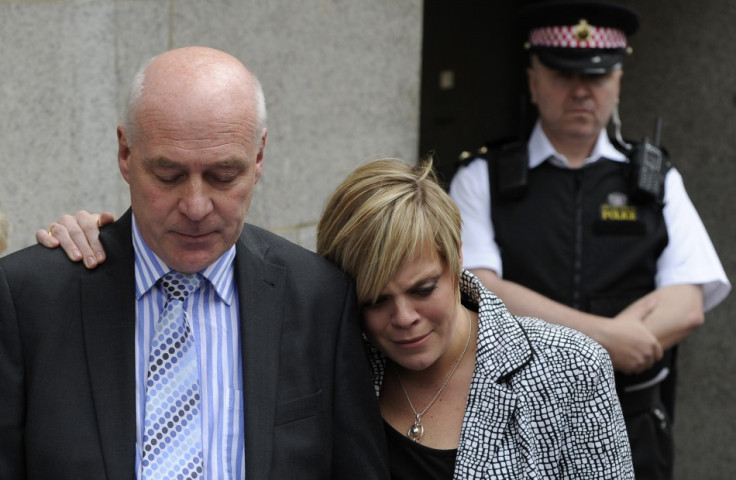 His denial comes just days after Milly's family released a statement expressing the ongoing torment that are suffering after hearing the graphic account of their daughter's final hours and suggestions of an accomplice who was party to the heinous murder.
"Hearing Bellfield's account of how Milly spent her final hours before being murdered was shocking enough, but the news that there could have been another individual involved was devastating. There are no words to describe the additional torment and pain we have been going through since we were told this information."
Milly's family added: "We had to remain silent for eight months whilst the police conducted their investigation. Finally, when they made the arrest of the suspected accomplice, the person was questioned and released without charge in less than 10 hours as there was no evidence found.
The pressure this has put us under as a family has been unimaginable and has taken its toll on all of us. We have had to fight every step of the way to get this far."
Bellfield was arrested by police in London in 2004 for the murders of Amelie Delagrange and Marsha McDonnell, and the attempted murder of Kate Sheedy. He was already in prison when he went on trial seven years later for the murder of Milly Dowler.