Twitter has been criticised as being 'fascist' and compared with Hitler by followers of 'alt-right' editor and commentator Milo Yiannopoulos after he was banned from the platform for trolling and inciting abuse of Ghostbusters actress Leslie Jones.
Jones received racist and sexist messages after the Ghostbusters movie's opening weekend, some of which is believed to have been motivated by a review that Yiannopoulos wrote of the movie. He has since been banned from the site in what he says is an attack on free speech.
Just hours after he was banned, the hashtag #freeMilo was trending on the site, and his followers – many of whom have attended his free-speech events currently touring US universities – are outraged at the deletion of his account.
One of his supporters shared the names of the people responsible for deciding to ban the commentator – who notably began the hashtag #FeminismIsCancer – along with their Twitter accounts, while others criticised the clampdown on freedom of expression and opinion.
One user called the site 'Twitler' and shared an image of the platform's blue bird dressed as Hitler, while others declared the site's managers were fascists for deciding to ban Yiannopoulos but allowing left-wing commentators to remain.
There have also been calls to sack Twitter CEO Jack Dorsey amid users sharing examples of inflammatory comments made by people who have not had their accounts deleted or suspended.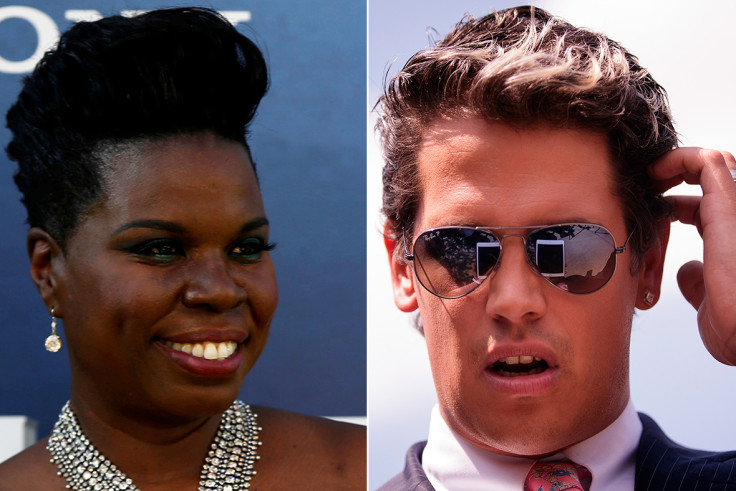 Some also resurrected the #FeminismIsCancer hashtag and said the deletion was an example of liberal feminist values. However, the #freeMilo hashtag received its own trolling from social-media users who don't support the right-wing commentator.
Milo is also a chocolate drink in Australia, made by Nestlé, and users took great delight in sharing their own #freeMilo tweets.
In addition, many felt the ban was justified, with Leslie Jones herself having suggested an account suspension was not enough following the barrage of abuse she received.
Banned or suspended from Twitter: who else has been banned from the social media site?
Milo Yiannopoulos
Post Ghost, which kept an account of celebrities' deleted tweets
125,000 accounts linked to Isis
Some accounts from the group Anonymous
Several accounts linked with Hamas
Singer Azealia Banks
Daily Caller writer Chuck Johnson
Many users praised Twitter for taking action following the barrage of abuse received by Jones, some of which included pictures of apes and other racist and sexist comments.
One user commented: "Targeted abuse is not the same as free speech. Speech may be free but it is not free from consequences," while others agreed that being free to tweet differed from leading a targeted campaign of abuse.
The writer has long had a chequered history with Twitter, with the social-media site having previously suspended Yiannopoulos' account on several occasions and famously removed his blue verification tick after a separate trolling incident.