A school has banned teachers from blowing whistles to signify the end of breaks, because the "aggressive" noise can be too scary for young children to bear. Instead, youngsters have been told to look out for teachers raising their hands.
The decision has been made by the authorities at St Monica's Catholic primary school in Milton Keynes, Buckinghamshire. The ban came to light last week after a disgruntled teaching assistant employed by the school wrote an angry letter to Country Life magazine.
Cunningham, who wrote that she had worked at the school for 26 years, claimed that staff were afraid that children might not see teachers' hands during an emergency children, and revealed that she keeps a hand-carved whistle on her person "just in case".
An outraged Professor Alan Smithers – the director of Buckingham University's Centre for Education and Employment Research – told the Sunday Times: "We have become extraordinarily oversensitive. Does this mean children are not going to be able to play football and hockey because the referees use whistles? What about fire alarms? Sharp noises are very good signals. This seems crazy to me."
St Monica's is a voluntary aided Catholic primary school, which means it is state funded but financially supported by a religious trust which gets a significant say in how it is run. There are currently 467 boys and girls, aged between 3-11 years, who are enrolled in the school and its nursery.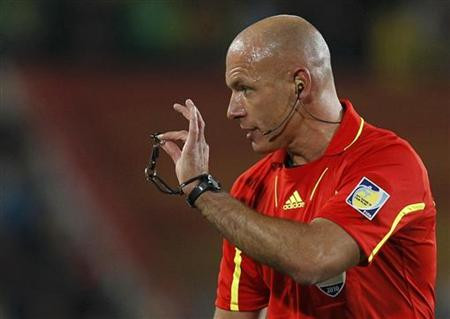 St Monica's recent Ofsted rating was "good". The schools regulator described said "St Monica's… parents and carers appreciate the strong family ethos, excellent quality care and enjoyable learning opportunities provided by the school.
"Its motto, 'Let Trust, Respect and Love live here', permeates the whole school and contributes significantly to the strong sense of common values underpinned by the positive, Catholic ethos."
At the time of writing, the school had not made any comment.