In a bizarre chain of events in Milwaukee, a man who accidentally ran over and killed a toddler who ran into the street was then shot dead by a man apparently in revenge - but the gunman also shot the toddler's brother who also died.
Police believe 40-year-old father of four Archie Brown Jr got out of his van when he struck two-year-old Damani Terry, who is thought to have run out of a house party on seeing some girls dancing in a park across the street.
As Brown and Damani's brother Rasheed Chiles, 15, gathered around the child and before police officers arrived, another man opened fire, shooting Brown in the head and Chiles in the shoulder. The teen was taken to hospital but died during surgery. Police have identified a suspect and are looking for him.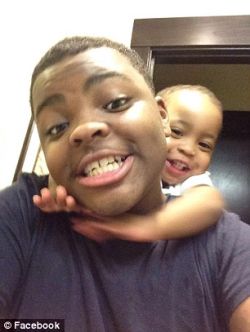 Barbara Sprewer, who lives next door to the party attended by the two dead boys, said she saw the van come down the street at about 25mph. After hitting Damani the driver, Archie Brown Jr, got out.
"I feel helpless. I feel numb," said Sprewer. "I saw them alive, and I saw them deceased. I've been reliving this since I woke up."
At a press conference, Milwaukee Mayor Tom Barrett said Brown had basically been "assassinated."
"It started out as a tragedy, as an accident," Barrett said. "But the total loss of control, the total inability to control one's self in that setting, led to two more tragic deaths."
Mr Brown's father, Archie Sr, said his entrepreneur son was a great dad to his kids, including a six-month-old girl. "He liked to laugh. He took good care of his children. He was an excellent father to his children."
Milwaukee activist Michael Hupy put up a $25,000 (£17,000) for information leading to the gunman's arrest, saying: "I'm not going to sit back and let this city become like Syria."