Minister Miller is Running Out of Rope as Focus Shifts to Cameron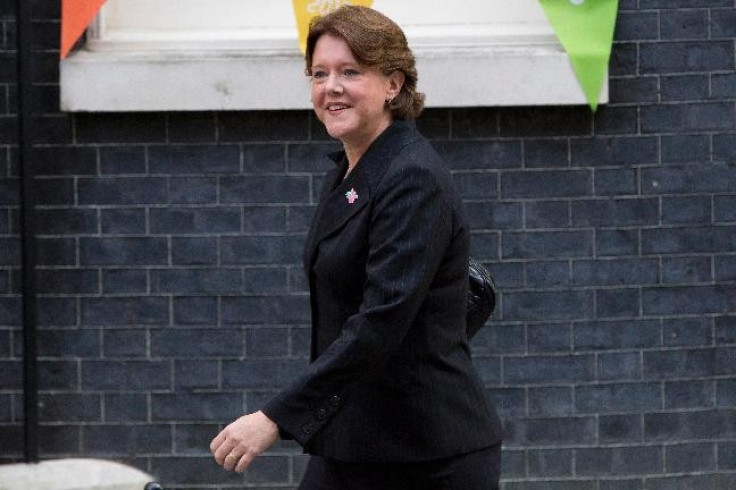 As culture secretary Maria Miller continues to resist all calls on her to resign over her expenses affair, attention has inevitably turned to David Cameron's role.
Labour leader Ed Miliband has, for the first time, said the prime minister has "serious questions to answer" about her behaviour and his continuing support for her.
Meanwhile, Tory MPs are expected to pile on the pressure when they meet Cameron on Wednesday, assuming she has not fallen on her sword or been sacked by then, an outcome that is looking increasingly possible.
It has been claimed that the chairman of the 1922 committee of Tory backbenchers, Graham Brady, told Cameron on Monday that MPs felt she should leave her post.
So, as was always going to be the case, it is Cameron as much as Miller who is now in the dock.
He has ended up in this position because of his unbending support of the minister in the face of any number of warnings from Tory MPs that the affair is playing badly with the party grassroots in their constituencies.
But the concern over the way Miller handled the affair and the way it is further tarnishing the image of MPs and distracting the government from its good news message on the economy goes beyond local activists.
Ministers and senior Tories are now on record as saying she has acted wrongly and calling for Cameron to end the affair.
Work and pensions minister Esther McVey openly criticised Miller's cursory 30-second apology to the Commons, saying: "I can honestly say it wouldn't be how I would have made an apology."
While in the Commons, Tory MPs elected after the original MPs expenses scandal on a platform of cleaning up parliament were clearly angry they had been pushed back to square one.
Mark Field branded her apology "unacceptably perfunctory" and said MPs who entered the Commons in 2010 felt particularly strongly about the issue.
"They of course felt when they were elected four years ago that they were untainted by the expenses scandal of 2009, yet they have now felt the real backlash from their constituents over recent days."
Matthew Offord said members of the public were raising the issue on the doorstep and that they were telling him they believed "nothing has changed".
Others repeated the call from Zac Goldsmith for the government to include a bill allowing MPs to be recalled by their constituents if they were deemed to have broken the rules.
The move was previously abandoned but will very likely be re-introduced in the next session of parliament starting in May.
There is a widespread feeling in Westminster that, with the focus now switching to his role, Cameron will not want to face this week's prime minister's question time on Wednesday, followed by his meeting with his MPs, with the affair still hanging over him.
That, combined with the backlash and fears over the effect it will have on Tory fortunes in the looming Euro and local elections, has led to intense speculation that Miller may be gone sooner rather than later.
© Copyright IBTimes 2023. All rights reserved.