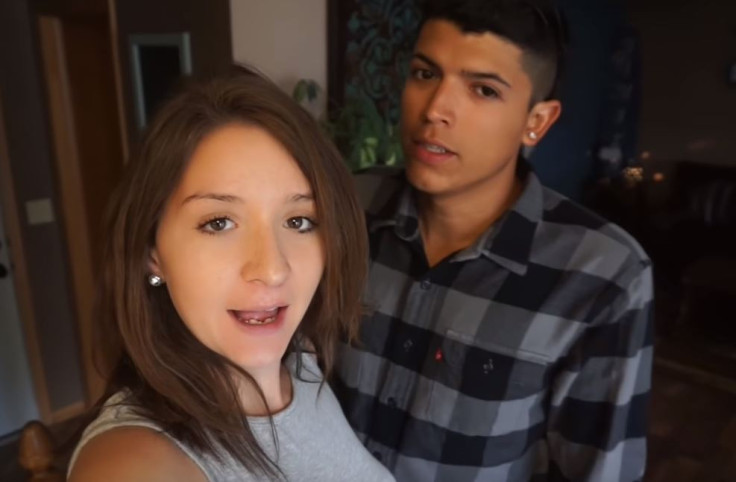 A 22-year-old father has died after a YouTube stunt went horribly wrong when his pregnant girlfriend shot him with a .50 calibre handgun.
In a video that was supposed to make them famous, Pedro Ruiz reportedly instructed his partner Mona Lisa Perez to fire a round into a book he was holding, thinking the pages would stop the bullet.
The pair had told relatives they'd previously tested the stunt and were hoping the video would get them lots of views on YouTube.
But when it came to the real deal, things turned fatal. Local news reports said Ruiz was struck by the bullet in his chest in front of their three-year-old daughter.
Neighbours reported hearing the gunshot come from the couple's family home in Halstad, Minnesota, at around 6.30pm local time on Monday (26 June) and soon saw emergency services arrive, including an air ambulance.
Highway 75 was closed at the house near 500 block as witnesses saw Ruiz being given chest compressions. He was later pronounced dead at the scene.
Perez, 20, who is seven months pregnant with the couple's second child, is now behind bars charged with reckless discharge of a firearm.
"The fact that she's gotta live with this for the rest of her life, that alone is a charge to me," Ruiz's tearful aunt, Claudio Ruiz, told Valley News Live.
She added: "He wanted to have so many babies, I remember him telling me. They were in love, they loved in each other. It was just a prank gone wrong. It shouldn't have happened like this.
"He had told me about [the] idea and I said, 'don't do it'. Why are you going to use a gun? Why?"
Claudio Ruiz said her nephew responded with: "Because we want more viewers."
"I don't know why they thought the book was supposed to stop the bullet," she added.
She said her nephew's unborn child – a boy – is going to be named "Pedro" in his father's memory.
Perez, whose YouTube channel features other pranks, including giving her boyfriend a doughnut sprinkled with baby powder, is due to appear in Norman County District Court on 28 June.