A four-year-old boy is expected to make a full recovery despite suffering a horrific "internal decapitation" when his skull separated from his spine in a car crash. The boy's remarkable recovery is due to a couple who came to his aid in the minutes after the crash – holding his head perfectly still until an ambulance came.
The child, Killian Gonzalez, and his mother, Brandy, were travelling home to Nevada from Idaho in May after celebrating his fourth birthday. The pair found themselves caught in a hail storm and when they drove over some ice, the car skidded out of control and ploughed head-on into another car.
A policeman and his wife travelling with their two children in the other direction spotted the crash. The couple, Leah and Joel Woodward, rushed to the car and heard screaming coming from inside.
Initially getting to the child was difficult because the car doors were still locked but after smashing a back window they were able to gain access. After a quick examination they realised the seriousness of Killian's injuries.
Woodward was told by her husband to hold the boy's head perfectly still until an ambulance arrived - hoping to keep the child's neck aligned with his head.
She said according to CBS-linked KBOI: "I'm trying to stay calm but inside I'm panicking. I'm thinking I don't know what I'm doing, and it was the worst feeling I've ever had to not know how to help."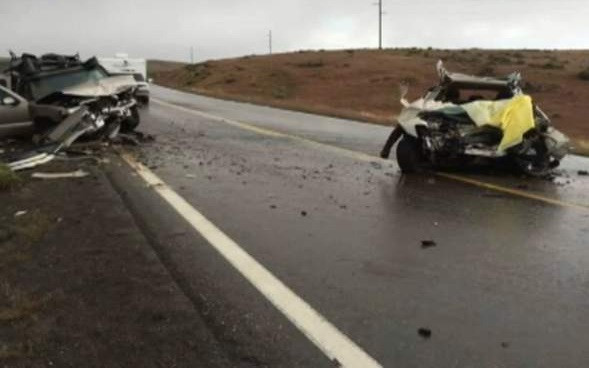 Killian suffered numerous injuries including a ruptured spleen, a broken arm and multiple broken ribs. But by far the most dangerous injury was the clinical decapitation, which usually results in death.
but Killian is expected to make a full recovery without the need for surgery as will his mother who is recovering from several broken bones at another hospital. She has not seen her son since the accident but said: "It's just so hard because I'm in the same town and I haven't been able to see him. It's just hard knowing he's in so much pain and I can't be there."