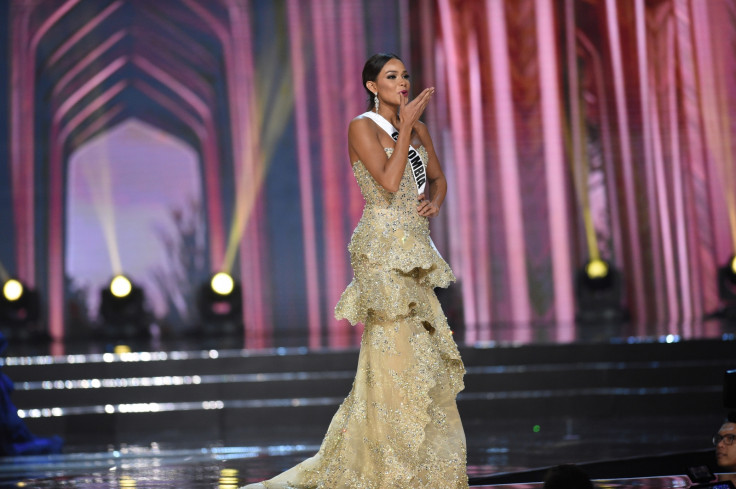 Miss Universe host Steve Harvey may have had a successful year hosting the popular beauty pageant this year but last year's gaffe when he announced the wrong winner came back to haunt him. Miss Colombia of 2016, Andrea Tovar, has openly admitted that he is still not forgiven by many in her country for his blunder.
Tovar successfully made it to the top 13 along with Miss Philippines. After the top 13 announcements, the 60-year-old show host and comedian went to the Colombian beauty queen and asked her: "How do people in Colombia feel about Steve Harvey?"
"A lot of people hate you," Tovar told Harvey who looked visibly upset much to the audiences' amusement. "But you know I love you!" she added to make the moment lighter.
During the 2015 Miss Universe beauty pageant, Harvey initially announced Miss Colombia, Ariadna Gutierrez Arevalo, as the winner but soon realised his mistake and awkwardly corrected it before a live audience. He apologised profusely before declaring Miss Philippines Pia Wurtzbach as the winner.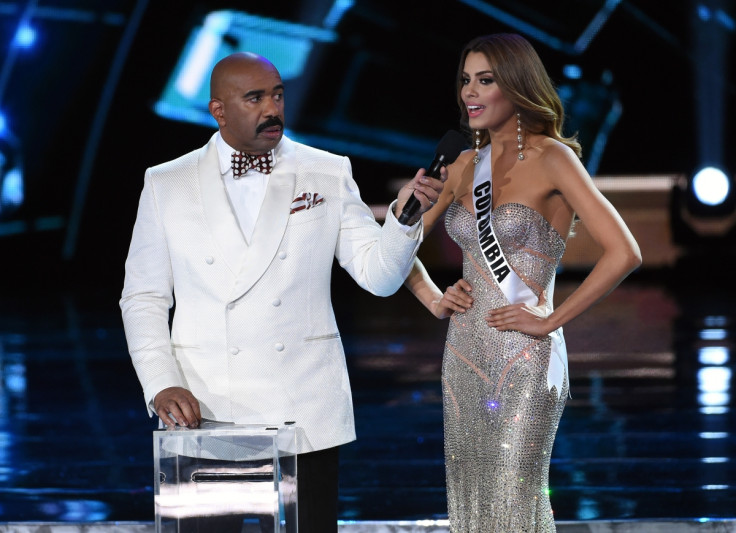 The TV show host later recalled his 2015 blunder during his opening monologue. "I know what you're thinking: is that the guy from last year? Did they bring back that guy from last year? Well, they did! It's me, I'm back! Been a long year getting here too, because boy I paid the price for last year! If there's one thing I've learned in life, it's when you make a mistake you just gotta keep on moving forward!" he joked.
"I went and had a little surgery, had some stuff done to my eyes so when we get to the end and the card comes up, we'll get it right this year. But, it's not about me, it's about 86 of the world's most empowered women!" he promised.
Keeping his promise, Harvey successfully announced Miss France Iris Mittenaere as the winner of the 2016 Miss Universe contest.