The Miss Universe 2016 beauty pageant has crowned its winner for this year and its none other than Miss France Iris Mittenaere. The 24-year-old Parisian battled against the top three finalists to win the prestigious title in the 65th year of the annual gala.
The silver and blue gem-encrusted crown was handed to Mittenaere by the reigning Miss Universe 2015 Pia Alonzo Wurtzbach. With Miss France making it to the top spot, Miss Haiti Raquel Pelissier was crowned as the first runner-up while Miss Colombia Andrea Tovar emerged as the second runner-up in the competition.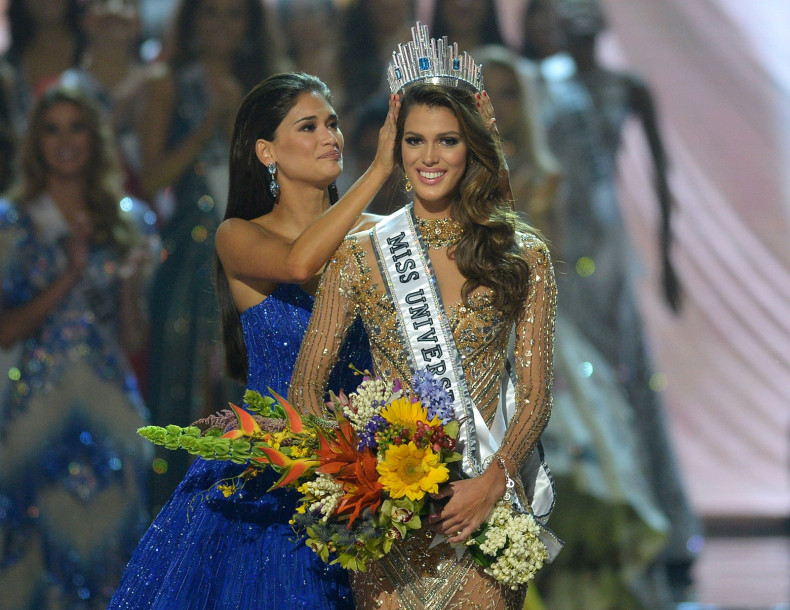 Among the 86 talented women, who participated in the global beauty pageant from across the world, the top 9 contestants this year were Miss USA Deshauna Barber, Miss Thailand Chalita Suansane, Miss France Iris Mittenaere, Miss Mexico Kristal Silva, Miss Kenya Mary Were, Miss Colombia Andrea Tovar, Miss Canada Siera Bearchell, Miss Haiti Raquel Pelissier, and Miss Philippines Maxine Medina.
See Miss Universe 2016 crowning moment here:
Mittenaere, who won the prestigious Miss Universe title this year, is currently pursuing a degree in dental surgery and plans to use the platform to promote awareness for dental and oral care. As the new Miss Universe, she also hopes to advocate access to education and children's rights.
"Beauty shines from the inside out. Be kindhearted, believe in moral values, have confidence in myself, but also admit my flaws, that is the way to work on myself and become confidently beautiful," she said when asked about beauty and confidence.
The new winner from France also showcased her political acumen during the pageant's Q&A session as she praised her country's policy regarding refugee population. "In France, we want to have the most globalization that we can, we want to have the biggest exchange of people that we can," she told the judges.