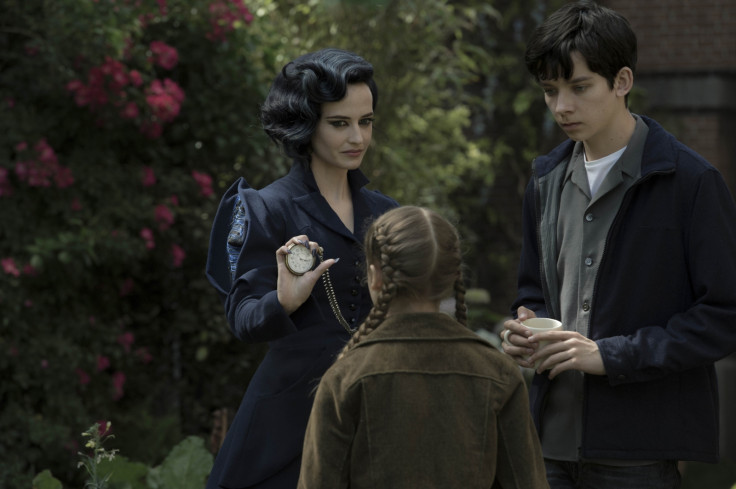 20th Century Fox has released a second sneak-peek of Tim Burton's adaptation of New York Times Best Seller, Miss Peregrine's Home For Peculiar Children. While the first clip centred around introducing Eva Green's titular headmistress and the other characters, this one delves deeper when it comes to the plot.
Like the novel, written by American author Ransom Riggs, the film tells the story of Jacob 'Jake' Portman (Asa Butterfield) who following a family tragedy, comes to stay at a secluded orphanage on a Welsh island.
There he meets a whole host of interesting and uniquely-gifted individuals, who he soon realises he has to protect from menacing 'hollowgasts' – creatures who relentlessly hunt out and feed on the souls of 'peculiars.'
The second trailer throws time-travel into the mix – a huge aspect of the original book. In it, Jake is seen travelling back to the 1940s in order to meet Miss Peregrine, who lives in the house with the children in a constant time-loop to keep them safe.
The clip also elaborates on why Miss Peregrine urges Jacob to protect the children at the establishment – a task which no doubt correlates to the sight of Samuel L. Jackson's axe-wielding Barron.
In this trailer it's easy to see that Burton will be making alterations on the book's details when it comes to the movie's plot. For those familiar with the book, the most obvious difference is the swapping of abilities between characters Emma Bloom and Olive Abroholos Elephanta.
In the novel, Emma is Jacob's love interest (which seems to be the case in the film, too) and she is able to make fire with her bare hands. Olive can control air and will float away unless she is weighted or tied down. In the film, the pair's 'peculiarities' are switched - so Emma is now the floater and Olive is the one who creates fire.
Screenwriter Jane Goldman (Kingsman: The Secret Service) has almost certainly done this for a reason and it's likely that it'll prove a key aspect of the narrative, but for now fans will just have to wait to find out. The film is currently scheduled to reach both UK and US cinemas on 30 September.
For more entertainment news follow A-List on Twitter @Alistinsider