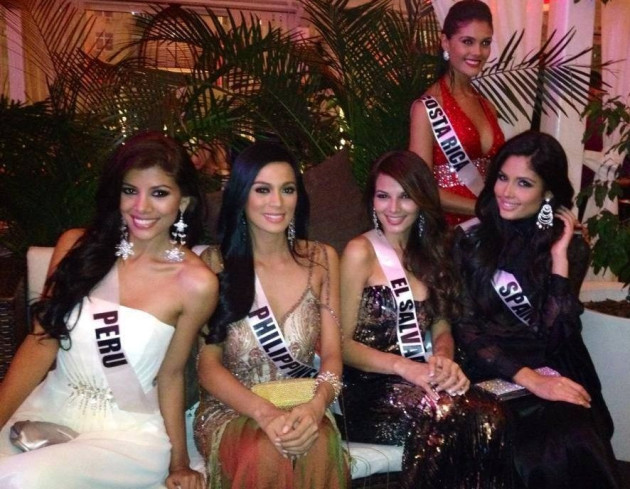 Miss Universe 2013 contestants were treated to a lively welcome dinner in Moscow as they prepared for the start of the 62nd Miss Universe pageant.
All the contestants had arrived in the Russian capital by 24 October and the dinner gala was their first official gathering.
The organisers hosted the 2013 Miss Universe Competition Welcome Dinner at Zafferano, an exclusive Italian restaurant, and the beauty queens turned up dressed to impress. Reigning Miss Universe 2012, Olivia Culpo of the US, and sponsors of the pageant also joined the contestants.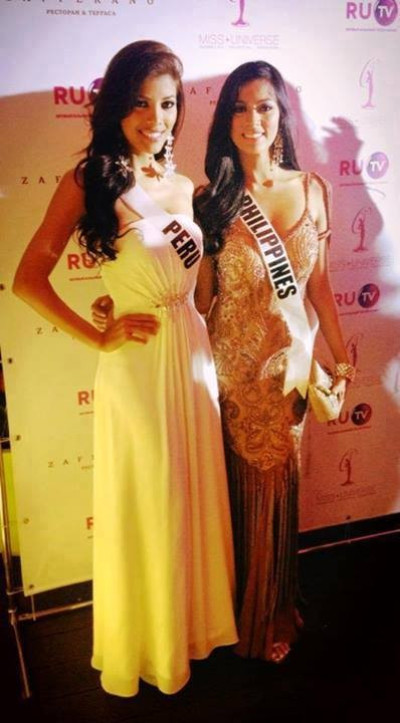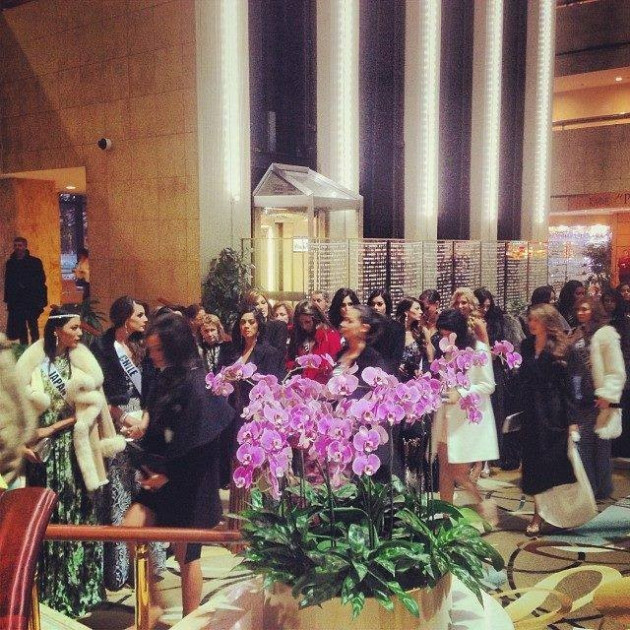 This year, a total of 88 contestants will represent their countries at the pageant. They will compete for the Miss Universe Diamond Nexus crown on 9 November at Moscow's Crocus City Hall. They will be judged in three categories, including swimsuit, evening gown and interview.
The Miss Universe 2013 pageant witnessed a preview of the swimsuit round, one of the most anticipated contests of the event, as some participants donned bikinis for the Yamamay swimwear photo shoot.
The photo shoot, by New York-based photographer Fadil Berisha, featured a special Miss Universe edition of swimwear by the Italian lingerie brand.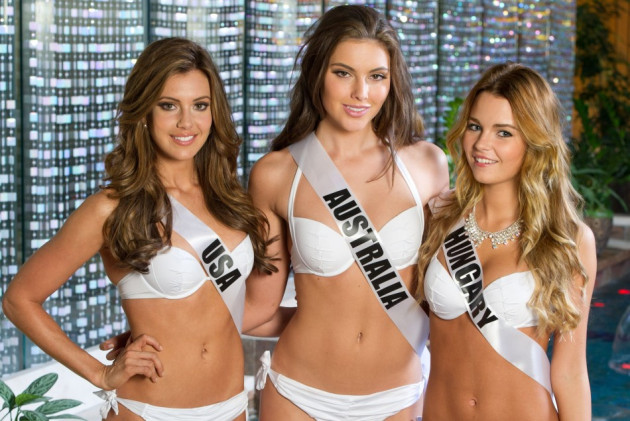 While Myanmar makes a comeback at this year's competition by sending its first contestant, Moe Set Wine, in 50 years to the Miss Universe pageant, the Philippines hopes to take two consecutive crowns home after Megan Young became the first Filipino to win the Miss World title at the pageant's finale held in September in Bali. Ariella Arida of the Philippines is representing her nation at the Miss Universe 2013 pageant.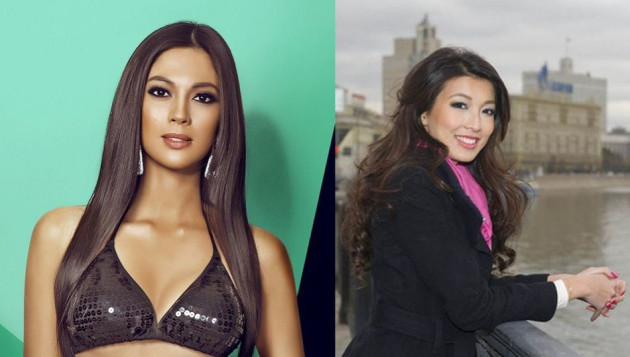 Miss Universe 2013 Timeline
• 20-24 October, 2013: Contestants arrive in Moscow
• 25 October: Welcome dinner
• 26 October- 3 November: Various pre-pageant activities
• 3 November: National Costume show
• 5 November: Preliminary Competition
• 6-9 November: On The Scene with Teen recap show
• 9 November: Miss Universe 2013 Final Telecast (Live on NBC and TV networks of participant countries)
• 9 November: Russian Standard After-Party
• 10 November: Contestants' departure
Miss Universe 2013 Welcome Dinner Video