The 2013 Miss Universe pageant will take place for the first time in Moscow, Russia, on 9 November, just months before the opening of the Sochi Winter Olympics.
Ahead of the 62nd edition of the pageant, the Miss Universe Organisation has released details of the contestants, the hosts, venue and the plan of events. The pageant will take place at Moscow's Crocus City Hall.
"This will be one of the biggest and most beautiful Miss Universe events ever. It is only fitting that the world's most iconic and premier beauty contest will take place in Russia's most premier venue, Crocus City Hall," Donald Trump, owner of Miss Universe Organization, said during the finale of Miss USA 2013 held in Las Vegas in June.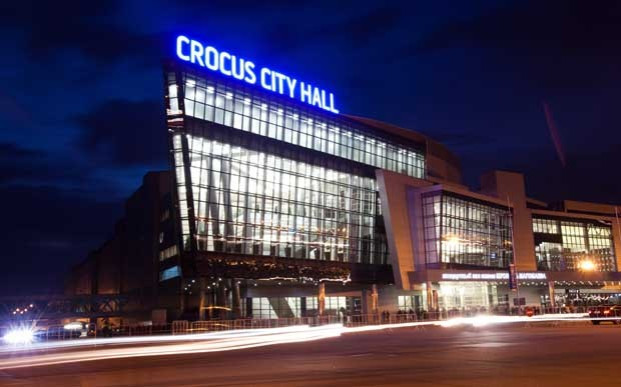 Contestants and Competition
A total 88 contestants, each representing a nationality, will vie to be crowned Miss Universe 2013 at the pageant's finale.
Among the 88 participating countries, Myanmar makes a comeback at this year's competition by sending its first contestant in 50 years to the Miss Universe 2013 pageant. The country last participated in the pageant in 1962. Moe Set Wine, 25, who studied business and marketing in the US, will represent her country at the 2013 contest in what has been described as a historic change in the Southeast Asian nation.
All the contestants will be judged in three categories: swimsuit, evening gown and interview. The preliminary completions will take place on 5 November.
At the conclusion of the live telecast of the pageant's finale on 9 November, reigning Miss Universe, Olivia Culpo of USA, will crown the winner of the coveted title.
Tickets are now available for sale for the preliminary competition, the finals and for the official afterparty which will take place on 9 November after the crowning ceremony of Miss Universe 2013.
Host
MSNBC Live's host Thomas Roberts and America's Got Talent's judge, Melanie Brown or Mel B of the Spice Girls, will host the 62nd Annual Miss Universe Competition that will be telecast live from Moscow at 9 pm ET (2 am BST); the two-hour event is expected to be watched by an estimated one billion television viewers across 190 countries in the world.
Performances
The finale gala of the pageant will see performances by some of the A-lister artists, including Grammy nominated Panic! At The Disco and international recording artist EMIN.
Miss Universe 2013 Timeline
20-24 October, 2013: Contestants arrive in Moscow

25 October: Welcome dinner

26 October- 3 November: Various pre-pageant activities

3 November: National Costume show

5 November: Preliminary Competition

6-9 November: On The Scene with Teen recap show

9 November: Miss Universe 2013 Final Telecast (Live on NBC and TV networks of participant countries)

9 November: Russian Standard After-Party

10 November: Contestants' departure