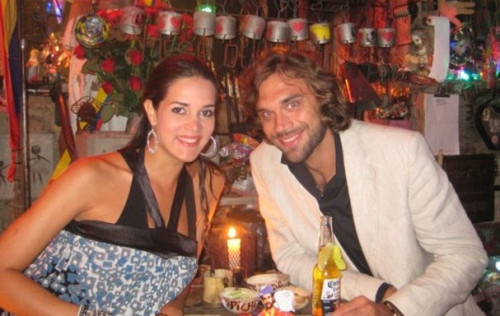 Police in Venezeala have arrested five men in connection with the murder of former Miss Venezuela Monica Spear and her British ex-husband Thomas Berry.
Police were interrogating the suspects who are believed to have shot dead the beauty queen and her businessman husband in front of their five-year-old daughter during an attempted robbery.
Spear, also a successful soap actress, and Berry were killed when their car broke down on on an isolated road between Valencia and Puerto Cabello.
Their daughter Maya was shot in the leg but survived. She was taken to hospital where family and friends were helping to care for her.
According to director of investigative police, Jose Sierralta, all the tyres on the couple's car had been punctured after it hit "a sharp object that had been placed on the highway".
At least six shots were said to have been fired when the victims locked themselves inside the car to escape their assailants.
"They fired with viciousness," President Nicolas Maduro said of the attackers on state TV.
Five suspects, including two who were said to be under 18, were taken into police custody.
The attack followed a spate of violent robberies, where "Bobbie traps" are left in the road to obstruct cars and get them to stop, allowing raiders to attack and rob the occupants.
Spear's death has triggered an outpouring on social media directed at the government's poor record on crime.
"I'm so sad for my Venezuela, my condolences for Mónica Spear's family. Rage and impotence are what I feel right now," wrote Venezuelan salsa singer Oscar D'León.