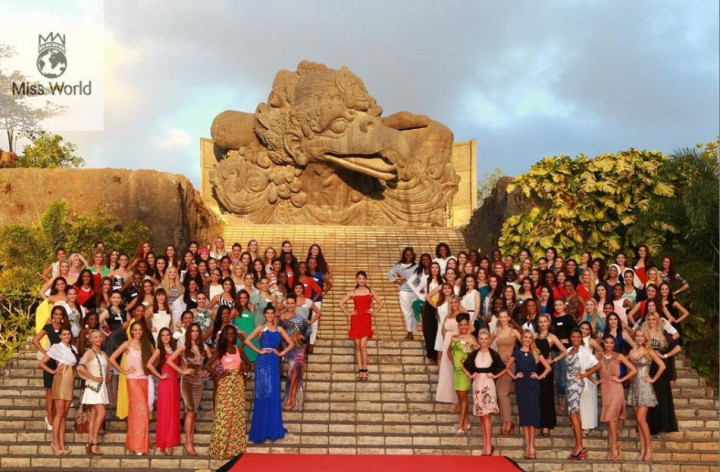 As the grand finale of Miss World 2013 begins in Bali on Saturday, a new document has raised questions over the true age of one of the finalists.
IBTimes UK has seen an official document that suggests that one of the contestants is four years older than she claims on her official profile.
The document is a receipt for a traffic fine for a driving offence. It was sent to IBTimes UK by an informant who wishes to remain anonymous. The document gives the contestant's date of birth as four years earlier than her official biography.
Until IBTimes UK receives corroboration of this story from other sources, legal restrictions prevent us from revealing the identity of the contestant concerned.
IBTimes UK has written to the model agency that represents the candidate requesting clarification of their client's biography. We are still waiting for a reply.
If the document can be verified, it will be the latest in a long line of controversies to have dogged Miss World since its inception in 1951. Here is a selection:
1970 Feminists attempt to ruin the London final at the Royal Albert Hall by hurling stink bombs and smoke bombs on to the stage.
1974 Miss Wales Helen Morgan resigns the crown just four days after winning, when it emerges that she is an unmarried mother.
1976 For the sixth year in a row, South Africa's apartheid regime puts forward two candidates, one black, one white. Nine contestants withdraw in protest.
1980 Miss Germany Gabriella Brum resigns the Miss world title after just 18 hours when it comes to light that she had previously posed nude for a magazine.
1996 Widespread protests against the competition being held in Bangalore, India, culminate in one man setting himself on fire in protest and 1,500 protesters being arrested.
2002 The contest is moved to London from Nigeria at the last minute after protests by Muslims leave 215 people dead and 500 injured.
2011 The 60th anniversary final in London is greeted once again by feminist protests as the original protesters from 1970 join forces with their modern counterparts.