The hunt for missing school girl Alice Gross has become the biggest search and rescue operation in London since the 7/7 bombings, Scotland Yard has said.
Police are still searching for the 14-year-old 24 days after she went missing in south London on August 28.
The Metropolitan Police revealed on Saturday that 600 officers from eight forces have searched nine square miles of open land and 3.4 miles of canals and rivers, in the largest deployment of search assets since the terrorist attacks of 2005.
Specialist search trained officers, police dogs and divers have all been deployed, and additional staff have been drafted in to handle the 630 calls made to investigators by the public.
Convicted murderer Arnis Zalkalns, 41, has been named as the prime suspect in the disappearance after he too went missing in the same area on 3 September.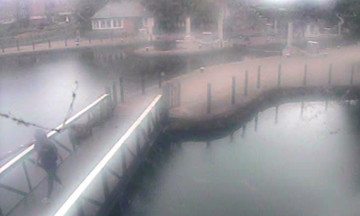 It was revealed on Friday that Zalkalns had murdered his wife and served seven years of a 12-year prison sentence in his home country of Latvia.
Speaking on Saturday, Detective Superintendent Carl Mehta said: "Our officers are working through the weekend – carrying on those searches. We will not stop our hunt for Alice.
"While we have already seized many hundreds of hours of CCTV we still need the public's help.
"If you are a shop owner, have CCTV at your home, or were out filming in the areas of Ealing and Hanwell and have from footage from the afternoon of Thursday, 28 August, when Alice was last seen, and right up to 3 September, when Arnis Zalkalns was last seen, then please get in touch with us."
Zalkalns' bike found by police
Police yesterday recovered a red Trek mountain bike belonging to Zalkalns, but have not yet said where or in what circumstances.
Alice has not been since she was spotted on CCTV footage walking alongside the Grand Union Canal in west London.
Scotland Yard have insisted they have no evidence to suggest that Alice, who suffers from anorexia, has come to harm.
Detectives have said that Zalkalns, who was convicted of bludgeoning and stabbing his wife Rudite Zalkalns to death in Latvia and served seven years in prison, was also arrested on suspicion of indecently assaulting a 14-year-old girl in 2009, but no further action was taken.
Zalkalns is described as white, 5ft 10in, of stocky build and with dark brown hair that he normally wears tied in a ponytail.
Police have said that he "potentially poses a risk to the public" and asked anyone who sees him not to approach him and dial 999.
A reward of up to £20,000 is being offered for anyone who has information that leads detectives to find Alice.