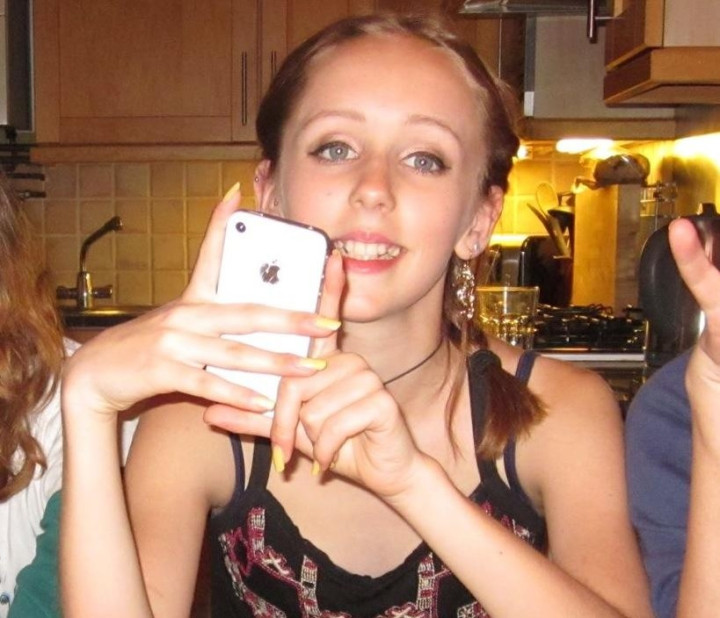 Missing teenager Alice Gross texted her father asking if he was at home because she had forgotten her house key in her final iPhone message before going missing.
The text suggests the 14-year-old was planning to return home after she went for a walk from her home in Hanwell, west London, on 28 August. It was sent an hour and a half before she disappeared.
Alice's discarded rucksack was found on a path beside the River Brent on 2 September. Scotland Yard have appealed for information about her personalised iPhone, which is still missing.
The last sighting of the schoolgirl was at 4.26pm that day when she was caught on CCTV on Trumpers Way, the bridge that crosses the Grand Union Canal, as she seemingly made her way towards home.
Renewing their appeal to find Alice two weeks after she went missing, detectives have pieced together the last known sightings of Alice from CCTV footage but have not heard from any witnesses who saw her after 4.30pm that day.
Detective Chief Inspector Andy Chalmers, who is leading the investigation to find Alice, said:
"Today I am asking for some very specific help from the public. We know that Alice's bag was first found the day after she was last seen by two builders, who we have spoken to, who put it back down in the same spot on the towpath. What we do not know is if anyone saw or found Alice's bag between when she was last caught on CCTV and when the builders found it.
"In that bag was a pair of Vans trainers, which we think she was wearing when she left home, underwear, her lunch box and the rubbish from her lunch. We also know that Alice's iPhone was last used to send a text to her Dad on that Thursday.
"I need to know if anyone found Alice's bag before the builders and was anything taken from it, or if anyone has her iPhone. Did you find or see a white iPhone 4s with a cracked rear case, that Alice had decorated with marker pen? If you did do you still have it?
"I can assure you that if you did or you know someone that did, you are not in trouble, but you may have vital information that can take us one step further to finding Alice."
Anyone with any information is asked to contact the investigation team on 020 8358 0100, or call Crimestoppers anonymously on 0800 555 111.