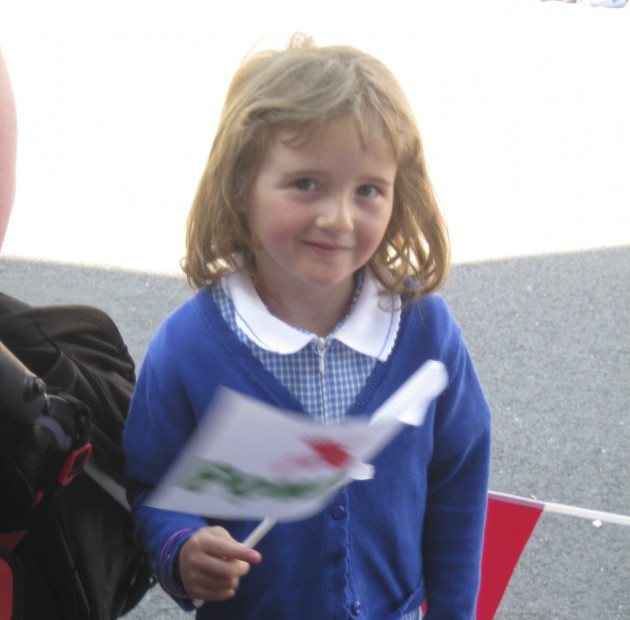 Chinese lanterns have been released into the sky in tribute to the five-year-old April Jones who has been missing for over a week.
Many of the residents of Machynlleth, where April lived, were in tears as the lanterns were released.
April's parents Coral and Paul Jones also released a lantern into the sky as a tribute to their daughter.
Dozens of lanterns were accompanied by pink balloons, said to be April's favourite colour.
Scores of people from nearby towns and villages joined in paying tributes to the missing five-year-old. Many residents are still hopeful of finding April.
One of the volunteers searching for the girl, Andrew Roberts-Evans, described the scene as "the most heartbreaking situation that I have ever experienced in my life," according to WalesOnline.
Roberts-Evans said: "I couldn't go to bed that night so I went straight to Machynlleth and the leisure centre. The community really pulled together even though all we knew was that we were looking for a five-year-old girl. The past week has been torment for everyone involved but the message tonight was that we are all still together."
The mayor of Machynlleth, Gareth Jones, said: "The family are releasing a lantern as a symbol of April and I, like the rest of Machynlleth are very supportive of it."