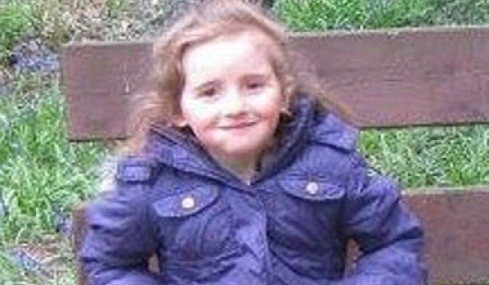 Police investigating the disappearance of 5-year-old April Jones in Mid Wales say the hundreds of local residents who have joined the search are no longer needed.
Supt Ian John of Dyfed Powys Police asked volunteers searching for April around the town of Machynlleh to "please leave this [the search] now to the trained and skilled people that we have".
Speaking at a press conference, John added: "We're very conscious of the safety of the people who have volunteered to come along. The River Dyfi is in flood - we really do need to manage the risk of everybody out there."
John's attempt to stop people volunteering contradicts a statement just a few hours earlier, in which he asked the public "to take this opportunity to have some rest and, if they're available, to consider coming and helping us again. The residents have really shown themselves to be a very close-knit and kind-hearted community."
Police have confirmed they still do not have any news of the whereabouts of the missing girl, but believe they are likely to find her "fairly close" to the area she was last seen.
River banks, fields and hills in and around Machynlleh are currently being combed. John told reporters: "The search is still focusing on the area surrounding the town".
Meanwhile April's parents Paul and Coral Jones have made a passionate public appeal for the safe return of their child as the search for the girl enters a third day.
In a statement read out by Det Supt Reg Bevan, the Joneses said their lives have been "shattered" since their "beautiful little girl" went missing, adding:
"We are devastated and our lives have stopped. Please, please if you have our little girl, let her come home to us.
"This is such a small, close-knit community and we plead with anyone who has any information, no matter how small they may think it is, to contact the police immediately. Please help us bring home our beautiful little girl."
Police have already arrested a 46-year old man on suspicion of abduction. The detainee, locally named as Mark Bridger, is believed to be known to the family.
Bridger is being grilled by the officials and his vehicle is also put under scrutiny for forensic evidence.
Child rescue alert has also been triggered for the first time in the UK.