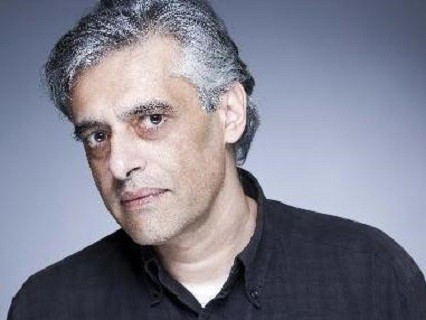 The missing James Bond actor Paul Bhattacharjee has been found dead in East Sussex a week after he went missing.
Bhattacharjee, 53, was last seen at the Royal Court Theatre in Sloane Square on 10 July. His body was recovered from cliffs at Splash Point in Seaford, East Sussex, a few miles from Beachy Head, two days later but has only just been identified.
Sussex Police informed Scotland Yard after the body found matched the description of the actor in the missing persons alert. Police were not treating his death as suspicious.
Bhattacharjee, who appeared in Casino Royale, The Best Exotic Marigold Hotel and EastEnders, was last heard from when he sent a text to his girlfriend.
He was seen on CCTV walking from the stage door of the London theatre along an alley and then turning left, as if going to the nearby underground station.
A statement from the theatre said that Bhattacharjee left rehearsals in "good spirits".
Worried sick
Following news of his death, friends and colleagues paid tribute to the actor.
Theatre director Jamie Lloyd said: "Very sad to hear about the death of Paul Bhattacharjee. He was a very fine actor. My thoughts are with his family."
Former EastEnders actress Brooke Kinsella tweeted: "Just got the news, deeply saddened by Paul's death. He will be truly missed and my respects and thoughts to his family and dear friends."
Muzz Khan, who appeared alongside Bhattacharjee in Much Ado About Nothing, said: "Paul Bhattacharjee's disappearance took us all by surprise. His death has crushed us.
"He was a pioneer and legend. I hope he's found peace. Rest In Peace, Paul Bhattacharjee. I can't believe you're gone, mate."
Actor Rick Warden added: "Having a bad time with the news about friend and colleague Paul Bhattacharjee's death. An intelligent & charismatic man. Very sad."