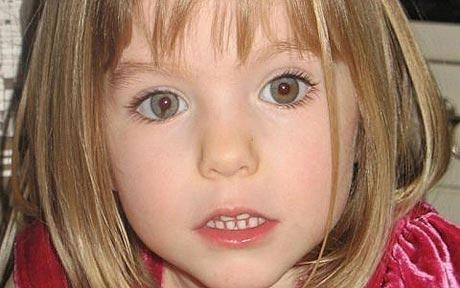 The widow of the prime suspect in the Madeleine McCann case has defended her late husband and insisted "I'd have turned him in if he did it."
Police in Portugal questioned Luisa Rodrigues, 40, about what her Euclides Lopes Monteiro may have known of Madeleine's disappearance from a holiday resort in Praia da Luz in 2007.
Officers suspected Monteiro because he was a convicted burglar who was in the resort around the time Madeleine, aged three at the time, was taken from her hotel room in one of the world's most famous missing person cases.
Monterio was killed in a tractor accident two years after she vanished.
Rodrigues was quizzed by two police officers about Monterio in her home village of Lagos, 15 minutes from Praia da Luz.
"I know Euclides didn't take Madeleine. He came out of prison a changed man. He had made an honest life for himself and was a good and caring father and companion," she told the Mirror.
"If I thought he had anything to do with Madeleine's disappearance I would have been the first to turn him in.
"I wouldn't have been able to live with myself for keeping something like that secret. I know he is innocent."
"I know in my heart he is innocent. It's very easy to blame someone who can't defend themselves any more.
"My husband was no angel but he would never be capable of committing such a terrible crime."
Monterio worked at the Ocean Club complex where Madeleine's parents Gerry and Kate booked their holiday. They had faced accusations of being negligent in leaving their children alone in their room while the adults had dinner nearby.
"[The police] asked me many questions, including where we had lived as a couple, where Euclides had worked over the years, what he was like as a person and if he had problems with drink and drugs.
"They also asked where he was the night Madeleine disappeared and if I had noticed any changes in him afterwards.
"It's a long time ago, but I'm sure he would have been at home watching TV. That's what he always did after work."
A Scotland Yard investigation was "moving forward", said the Metropolitan Police, with three suspects in officers' sights. Officers from Britain and Portugal are collaborating in the case.